The recent CasperLab survey unveils that despite technology awareness gaps, Blockchain adoption among enterprises in the US, UK, and China is set to increase in 2023. The reasons behind the growth are the core characteristics of Blockchain, such as decentralization, automation, transparency, and immutability that are enterprise-friendly and believed to benefit various industries in several ways. 
Whether it is healthcare or education, each industry is adapting itself to the Blockchain for next-level growth. This blog post covers how Enterprise Blockchain Solutions can transform your business and some real-world examples setting an example of perfect innovation in different sectors. 
Table of Contents
Top Factors that Drive the Growth of Enterprise Blockchain Development
Key Benefits and Real-world Examples of Enterprise Blockchain Development 
Several companies realize the power of transformative Blockchain technology and experiment with it for tangible outcomes. The following companies introduced Blockchain-powered solutions in the market and set the perfect example of innovation. 
1. Healthcare
Medical record management: Blockchain healthcare solutions enable secure medical record management. It enhances the patient's ability to control access to their medical records. 
Clinical trials: Blockchain offers a transparent and immutable trial data record that makes it easier for researchers and regulators to easily access and verify the data and improve the clinical trials' integrity.
Telemedicine and Remote Healthcare: Blockchain's ability to store and share telemedicine data, including video consultants and electronic prescriptions in a safe manner, also makes it a reliable technology.
Streamlined Health Insurance and Claims Processing: Smart contracts enable automated claims processing that leads to faster and more accurate settlements for both patients and healthcare providers.
Drug Traceability: The usage of Blockchain technology in healthcare allows healthcare organizations to track drug development and quickly identify the source of counterfeit drugs and manage recalls efficiently. 
Real-world example: MedRec
MedRec was developed by researchers from MIT (Massachusetts Institute of Technology) Media Lab and Beth Israel Deaconess Medical Center. It is a Blockchain-based system developed for managing and sharing Electronic Health Records (EHRs) securely. The solution was created in response to the challenges and shortcomings of traditional electronic healthcare records systems. 
MedRec contributes to one of the most popular Blockchain use cases in healthcare, i.e., patient data management. This Blockchain-enabled system stores the patient's information in one place and provides a transparent and accessible view of medical history to patients.
2. Supply Chain
Enhanced Transparency: Blockchain supply chain solutions provide real-time visibility of the movement of goods and services throughout the process. This transparency prevents fraudulent activities, counterfeiting issues, and unauthorized changes to product information. 
Improved Traceability: Blockchain technology for supply chain offers the end-to-end traceability of goods and services. Tracking every activity in the supply chain such as transportation details, storage conditions, and production process is easier. 
Efficient Inventory Management: Real-time tracking through Blockchain supply chain solutions promotes better inventory management. It prevents reduced stockouts and excess inventory problems and enhances supply chain efficiency. 
Faster Settlements and Payments: Blockchain facilitates real-time settlement of transactions within the supply chain, reducing delays in financial processes, and enhancing cash flows for all parties involved.
Fraud Prevention: An enterprise Blockchain development company actively working on the technology is well aware of its advanced encryption algorithms that ensure the data is secure and tamper-proof. Counterfeiting and fraud can easily be prevented with the use of Blockchain supply chain solutions. 
Real-world example: Walmart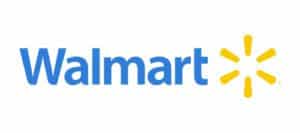 Founded by Sam Walton and James Walton in 1962, Walmart is a renowned American Multinational Retail Corporation that has collaborated with IBM to improve the transparency and traceability of its food supply chain. After the collaboration with IBM, the traceability system based on the Hyperledger Fabric was developed that enabled Walmart to trace mangoes stored in its US stores within 2.2 seconds. This innovation is able to identify the source of contamination and hence, improve food safety and quality. Suppliers associated with Walmart are able to record every step throughout the supply chain journey of mangoes, ranging from farm practice to transportation. 
Also Read:  Top 5 Real-life Blockchain Use Cases in Supply Chain in 2023
3. Education
Secure and Verifiable Credentials: Enterprise Blockchain solutions enable the issuance of tamper-proof and verifiable digital credentials, such as diplomas, certifications, and degrees. Students can have a digital record of their achievements which makes it easier to share and verify their qualifications with employers and educational institutions.
Decentralized Learning Platforms: Blockchain-based platforms offer a decentralized learning platform, where students and educators can interact without the need for intermediaries. It fosters peer-to-peer learning, personalized education, and access to quality resources globally. 
Secure Data Exchange: Enterprise Blockchain development facilitates secure data sharing and collaboration among educational institutions, students, and other stakeholders. This enhances the security and privacy of educational data while enabling seamless information exchange.
Transparent Funding and Scholarship Management: Blockchain's transparency can be utilized to track the allocation and utilization of educational funding and scholarships. This ensures that resources are distributed equitably and used for their intended purposes.
Enhanced Collaboration and Research: Blockchain development for education fosters collaboration in educational research by providing a secure and transparent platform for sharing research data and findings. This can accelerate the pace of research and knowledge exchange.
Real-world example: Blockcerts
Learning Machine (presently a part of Hyland) teamed up with MIT Media Lab to build an innovative solution, Blockcerts. It's an open-standard platform founded in 2016 that is used to create, issue, and verify Blockchain-based certificates. It reviews the credibility of documents and detects falsified information by creating records like academic transcripts and credentials on a Blockchain. Such enterprise Blockchain solutions allow storing academic achievements, such as grades, diplomas, and even transcripts for immutable insight into past academic performance. 
4. Real estate
Property Tokenization: Blockchain allows for the tokenization of real estate assets, dividing them into digital tokens that represent fractional ownership. This enables broader participation in real estate investment, increased liquidity, and easier transfer of ownership.
Streamlined Property Management: Blockchain-based real estate solutions can facilitate efficient property management by enabling real-time tracking of property-related data, such as maintenance records, rental agreements, and lease payments.
Cross-Border Transactions: The technology's decentralized nature allows for secure and efficient cross-border real estate transactions. It opens up opportunities for international investors to participate in the market more easily. 
Fractional Ownership and Crowdfunding: Enterprise Blockchain solutions enable fractional ownership of real estate. The technology allows multiple investors to pool resources and collectively invest in high-value properties through crowdfunding platforms.
Real-world example: Propy Inc.
Propy is a global real estate marketplace that allows investors or property seekers to buy and sell homes on Web3 technology. The platform uses the transformative power of Blockchain technology and smart contracts that automate the real estate sales processes and at the same time, provide protection against frauds. In addition to that, Propy also offers homes to be purchased or sold using cryptocurrencies or as an NFT. The company works with a mission to make the whole process of buying and selling homes faster, easier, and more secure with the use of Blockchain technology. 
Also Read: Blockchain for Real Estate Development- Challenges & Solutions
5. Finance
Peer-to-peer Transactions: Blockchain for finance enables direct peer-to-peer transactions and eliminates the need for intermediaries like banks. This reduces transaction fees, speeds up settlement times, and eliminates the reliance on centralized institutions.
Automation: Blockchain's smart contract capabilities allow for the automation of agreements and transactions based on predefined conditions. It streamlines complex financial processes, such as loan approvals, insurance claims, and supply chain financing.
Identity Verification: Blockchain development for finance enables secure and decentralized identity management, allowing users to control their personal data and securely verify their identity for financial services.
Financial Inclusion: Blockchain provides access to financial services for the unbanked and underbanked populations, who might not have access to traditional banking systems but have access to a smartphone or internet connection.
Real-world example: JP Morgan Chase 
JP Morgan & Chase Co. is one of the leading financial institutions that has been actively exploring Blockchain applications in order to transform the way money, information, and assets move around the world. JP Morgan also launched its Blockchain-based platform, Onyx in 2020, which plays a crucial role in improving the quality of payment transactions. The company has also been involved in a number of Blockchain initiatives, including tokenized assets and cross-border payments. 
Also Read: How Blockchain Financial Services can Drive Impactful Change in the Industry?
6. Carbon Credit
Authenticity: Maintaining a secure and transparent record of carbon credits is convenient on Blockchain. The decentralized and immutable ledger ensures their authenticity and prevents double counting or fraud.
Traceability and Provenance: Traceability of carbon credits from their origination to their retirement or use is also easier with Blockchain. This allows stakeholders to verify the legitimacy of each credit and track its impact on carbon reduction efforts.
Carbon Credit Offset Projects: Monitoring and verification of carbon offset projects with Blockchain ensure that the claimed carbon reductions are legitimate and accountable.
Enhanced Market Access: Enterprise Blockchain solutions create a global and decentralized carbon credit marketplace that provides broader participation and access for organizations of all sizes, including individuals and small businesses.
Improved Carbon Footprint Tracking: Blockchain can easily be integrated with IoT devices and sensors in order to automate data collection on carbon emissions. It provides real-time and accurate carbon footprint tracking for businesses.
Real-world example: Toucan
Toucan is one of the startups warming up to the idea of using Blockchain to improve the carbon credit market. The company uses Blockchain to issue carbon credits for forest conservation projects in Latin America. Such enterprise Blockchain solutions enable users to track the impact of their carbon offset purchases and verify the authenticity of carbon credits. It guards against the same credit being issued to more than one company. In simple words, this startup is streamlining the messy carbon credit market by utilizing the Blockchain smartly. 
Also Read: Blockchain Carbon Credit Software: The Future of Sustainable Business
7. Media & Entertainment
Digital Rights Management: Enterprise Blockchain development can help manage and protect intellectual property rights. It helps ensure content creators receive fair compensation and proper attribution for their work. Royalty payments and licensing agreements can also be automated through smart contracts.
Transparent Revenue Sharing: Blockchain-based platforms provide transparent and auditable revenue-sharing models and provide fair compensation for all stakeholders involved in content production and distribution.
Enhanced Fan Engagement: The new form of fan engagement and interactions, such as tokenized fan memberships, exclusive content access, and voting systems for content creation decisions is possible with Blockchain technology. 
Anti-Piracy Measures: Blockchain solutions created by an enterprise Blockchain development company can be used to track the origin and ownership of digital content, which reduces piracy & unauthorized distribution.
Virtual Goods and Collectibles: Enterprise Blockchain solutions allow for unique, scarce, and tradable virtual goods and collectibles creation associated with entertainment content, opening up new revenue streams for creators and engaging fans.
Digital Identity for Artists: Blockchain-based digital identity solutions can help artists establish and protect their online presence, ensuring authenticity and trust in their interactions with fans and industry stakeholders.
Real-world example: Audius
Audius is a decentralized music streaming platform that aims to provide a more equitable ecosystem for artists and listeners. Built on Blockchain technology, Audius eliminates intermediaries and allows artists to have direct control over their music distribution and monetization, while fans can support artists more directly through cryptocurrency payments. Such enterprise Blockchain solutions are loaded with a number of features that meet the needs of distinct music artists around the world and add more value to the music experience. 
8. Transport and Logistics
Enhanced Supply Chain Visibility: The real-time visibility provided by enterprise Blockchain solutions allows a user to track the movement and status of goods throughout the whole supply chain process. The technology enables easy shipment tracking, reduces delays, and optimizes logistics processes.
Improved Traceability: With enterprise Blockchain development, each step of the supply chain process is recorded and linked, allowing you to quickly identify the source of issues like damage, or quality defects. 
Optimized Freight Tracking and Management: The technology provides real-time updates on shipment location and condition that improve freight tracking and management. It helps carriers and customers to make informed decisions and respond quickly to changes in the supply chain.
Reduced Fraud and Counterfeiting: The immutability and cryptographic security make it difficult for unauthorized or malicious actors to tamper the shipment data or introduce counterfeit goods into the supply chain.
Seamless Interoperability: Enterprise Blockchain solutions allow for seamless data exchange and interoperability between different logistics systems and platforms, promoting greater efficiency and collaboration across the industry.
Real-world example: UPS
Founded in 1907, UPS is an American multinational logistics company that joined hands with Inxeption to build a Blockchain-based platform called Inxeption Zippy. This innovative Blockchain solution protects and streamlines the supply chain process for B2B transactions, providing end-to-end visibility and traceability of products. Inxeption Zippy allows businesses to manage their supply chain with maximum efficiency and enjoy several benefits such as improved inventory management, reduced costs, and faster order fulfillment. 
Top Factors that Drive the Growth of Enterprise Blockchain Development
The following are some factors that drive the growth of enterprise Blockchain development. 
The increasing demand for distributed ledger technology (DLT) that can provide a single source of truth, eliminate intermediaries, reduce costs, and improve data quality and security.
The rising adoption of Blockchain as a service (BaaS) models enable businesses to access Blockchain infrastructure and platforms without investing in hardware & software development.
The growing innovation and experimentation with enterprise Blockchain solutions across various industries and sectors, such as finance, healthcare, energy, logistics, etc.
The emergence of new standards and regulations that support the interoperability and compliance of enterprise Blockchain solutions with existing systems and frameworks.
The availability of skilled and experienced enterprise Blockchain development minds who can help businesses design and implement customized blockchain solutions.
Conclusion 
While crypto markets remain volatile, Enterprise Blockchain solutions adoption continues to grow at a rapid pace as businesses find new use cases for the technology. Several market players across different industries are realizing the power of Blockchain and its positive impact after implementation. This blog post has highlighted distinct enterprise Blockchain solutions developed in various industries. 
If you also want to leverage Blockchain in your business, connect with Antier – a leading Enterprise Blockchain Development Company. Our company utilizes Blockchain technology to build an innovative solution for your business. Backed by an expert development team, Antier can help drive business growth with a robust Blockchain-powered solution. Schedule your call with our team today!