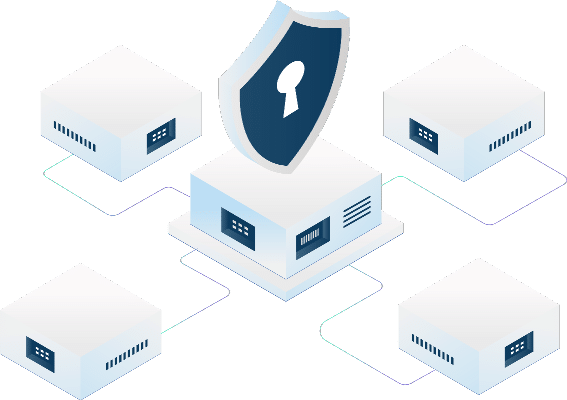 Tapping into the Power of Blockchain for Secure Digital Identification Solutions
In the corporate landscape, the digitalization of identification and credentials has streamlined access to critical documents, including vaccination records, academic certifications, professional licenses, and employee identification. However, the paramount concern lies in safeguarding the confidentiality and security of this highly sensitive information.
In response to this challenge, an increasing number of governments, enterprises, and educational institutions are actively embracing blockchain technology as a validated means of establishing a secure and trustworthy digital identity platform, thereby enhancing the quality and reliability of their services. This strategic shift towards blockchain-driven solutions underscores the commitment to ensuring data integrity, privacy, and overall operational excellence.
The Need for Blockchain-Based Digital Identity Solution
Address these challenges with a secure and transparent blockchain identification solution.
Benefits of Blockchain Identity Management
Use Cases of Blockchain for Identity Management
Why Choose Antier for Digital Identity Verification in Blockchain
By partnering with Antier, you can rely on a team of technical experts with real-world experience delivering end-to-end consulting services.
Frequently Asked Questions
1How does blockchain improve digital identity management?
Blockchain enhances digital identity management by providing a tamper-resistant and transparent ledger for storing identity data. It enables secure, user-controlled sharing of personal information and reduces the risk of data breaches
2What are the benefits of blockchain-based digital identity management?
The benefits include improved security, user control over personal data, reduced fraud, cost efficiency, global accessibility, and enhanced privacy, making it a more user-centric and secure solution.
3How does blockchain-based identity management handle privacy concerns?
Blockchain enables users to have control over their data and grant permission for access, making it a privacy-focused solution. It ensures that personal information is not stored on a centralized server.
4Is blockchain identity management secure against data breaches?
Yes, the decentralized nature of blockchain technology significantly reduces the risk of data breaches, as data is distributed across a network and secured with cryptographic techniques.
5How does blockchain-based identity management contribute to reducing identity fraud?
Blockchain can facilitate real-time identity verification, reducing the risk of identity fraud by providing a transparent and tamper-proof record of an individual's identity.
December 6, 2023
In today's technology-driven age, businesses are directing their focus on an agri-food supply chain model that promotes sustainability, reduces waste, and stimulates […]
December 4, 2023
Digital identity solutions prove to be invaluable in providing a seamless experience to users and organizations. However, the existing system is not […]
November 23, 2023
The rapid evolution of Blockchain technology has pushed several industries to revamp their ecosystem. Blockchain technology helps businesses from diverse industry verticals […]