DID YOU KNOW!
Global Metaverse in food and beverage industry, with a current value of around USD 270 billion to USD 500 billion at a CAGR of 7.8% by 2030.
Metaverse Food Industry: Fusion of Flavor and Innovation
The Food and Beverage (F&B) industry has always been a vibrant mosaic of tastes, aromas, and culinary experiences. From delectable dishes to tantalizing beverages, this dynamic sector caters to diverse palates and preferences. However, with a rich blend of tradition and innovation, the F&B industry continuously evolves to meet the ever-changing demands of consumers which now enters the digital realm of Metaverse.
With the food metaverse, step into a world where every dish is infused with innovation and every meal is an adventure beyond the plate. The metaverse food industry empowers businesses to build virtual experiences, offer exclusive menu items or digital merchandise, and host virtual events for customers─ all contributing to better user experience. The customers, on the other end, can enter virtual restaurants, browse menus, meet friends, and order food that can be delivered to their door. Plan your metaverse restaurant development to get an edge over the competition in the food and beverage industry
What can Businesses Gain from Food Metaverse Development?
By setting up a metaverse in food industry, businesses can capitalize on the following opportunities:
Food Brands in the Metaverse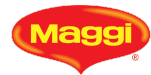 Why Choose Us for Food Metaverse Development?
By partnering with Antier, you can rely on a team of technical experts with real-world experience delivering end-to-end blockchain services to start food business in metaverse.
Frequently Asked Questions
1How can the Food Metaverse benefit my restaurant?
The Food Metaverse can enhance your business by providing immersive dining experiences, facilitating menu testing, improving supply chain transparency, and enabling virtual marketing campaigns. It also offers global expansion opportunities with reduced costs and supports sustainability initiatives.
2What are the costs associated with implementing Food Metaverse solutions for my restaurant?
The costs vary depending on the scope and complexity of your project, like what kind of metaverse and features you want to incorporate. We offer tailored solutions to meet your budget and goals.
3What kind of virtual experiences can you create for my metaverse restaurant?
We specialize in crafting virtual restaurant spaces, interactive menu displays, virtual cooking classes, food-themed games, and more. Your options are versatile and customizable.
4Is it possible to integrate existing restaurant operations with the Food Metaverse?
Yes, we specialize in integrating Food Metaverse solutions with your existing operations. We ensure a smooth transition, allowing your business to benefit from metaverse technology without disrupting your current processes.
5How long does it take to develop a Food Metaverse solution for my food chain?
The timeline varies based on project complexity. Our team will work closely with you to establish realistic timelines and milestones as per your business needs.