NFT Gaming Platform Development
Reinvigorating Online
Video Gaming
The global gaming industry is making a paradigm shift towards blockchain and NFTs. NFTs are tradable and help the gamers to earn stilted revenues by trading NFT gaming assets, such as avatar, skin, power, or weapon. You may unlock new revenue streams by building NFT-based games powered by blockchain. With our NFT game development expertise you can capitalize on new earning opportunities and reach a wider audience with ingenious solutions. Similarly, your platform users can monetize their in-game rewards with utter smoothness. Our NFT game developers can create customized virtual assets with the virtue of interoperability, they can be used in other NFT games as well. Tap into the NFT gaming market with us to provide an exhilirating gaming experience to your users. We offer high-end NFT gaming platform development services that are surely going to overpower your competitors smartly.
Expedite your NFT Gaming Platform Development Journey With Us
Leverage the unexcelled experience and expertise of Antier's creative game designers and blockchain specialists to smoothen your NFT gaming development journey. Our cross-functional and multi-talented team members devise a coherent roadmap for developing NFT games. Let the gamers be attracted towards digital collectibles while playing virtual games. The more they get involved in gaming and trading activities, the more easy it will be for you to quickly tap into the profit-making market and gain an essential competitive edge.

Let us frame an exclusive gameplay with rare digital assets like characters, tickets, weapons, skins, and some power & privileges. Our developers will create stunningly attractive UI, super cool 3D objects, and sporadically provide realistic experience to the game players. Our NFT creators and NFT gaming development team collaborate together to make sure that they conjointly drag the gaming enthusiasts towards your gaming platform.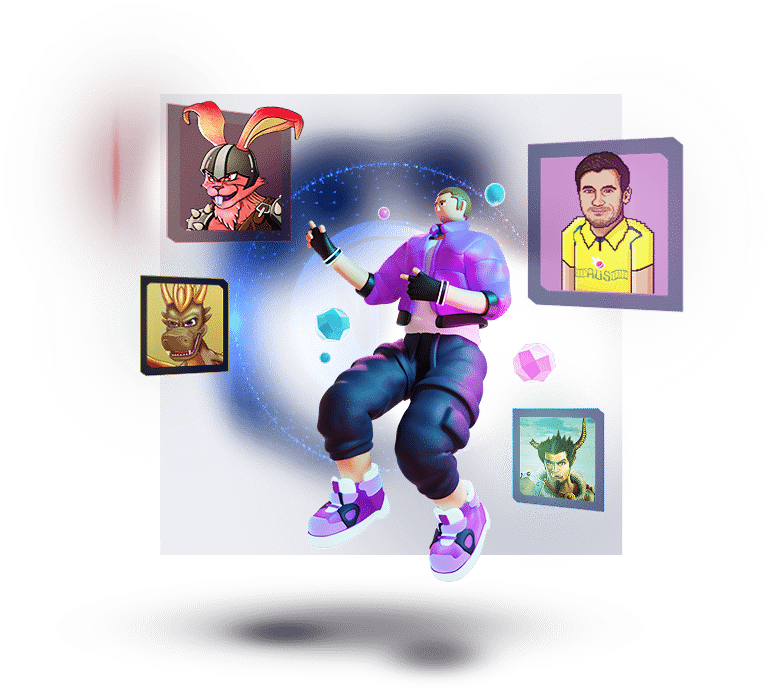 Our NFT Game Development Services
With years of experienced in NFT game development, our team can assist you build,
promote, and manage distinctive NFT gaming platforms

We are equipped with a team of creative designers and seasoned
blockchain engineers who employ the latest tools and techniques to steer and accelerate
your NFT game development process
Our NFT Game Design Process
Why Choose us as your NFT Game Development Company
By choosing Antier for NFT game development services, you can get easy access to the team of
subject matter experts that can help you to build an amazing success story.
Talk to Our Experts
A free consultation is available to discuss your business needs, no obligation, just a friendly chat to work out if we can help.