Be a Part of Web3 Revolution: Create Your Own Web3 Wallet TODAY!
Antier is the leading Web3 wallet development company. Antier aims to build Web 3 wallets supported by secured and interoperable Blockchain platforms. These robust wallet solutions enable digital currency transfer and tokenization without hassle.
Web3 wallets are trustless blockchain ecosystems in which the parties performing the transactions can access the data in real time, thereby preventing confusion and clashes. As a leading Web3 wallet development company, we have delivered business solutions to start-ups and established enterprises. Furthermore, We have hands-on experience developing White-Label solutions that aim to reduce the time and effort of developing a wallet from scratch. Does it seem quite a great deal? Get in touch with our experts today!
What's Unique About Web3 Wallet?
Did you know that venture capital enterprises have invested more than $27 billion in crypto projects in 2021 and have invested more than that on Web3 projects? Whether a start-up or an established enterprise, you can make the most out of your investments by developing Web3 solutions and widening your earning prospects with them.
Web3 is a successor of Web2 and is popularly known as the third-generation internet. Web3 is intriguing because it promotes peer-to-peer communication without involving any third parties or intermediaries in the process. Many of you think Web3 is just around the corner, which isn't true as it has its grounds. This third-generation internet has been incorporated into NFT/Cryptocurrency, trading, and DeFi borrowing and lending.
Web3 wallets are the extended version of Blockchain wallets where users can store and trade crypto assets. These wallets are integrated with advanced features like high-graded security, multi-currency support, and convert cryptos into local currency.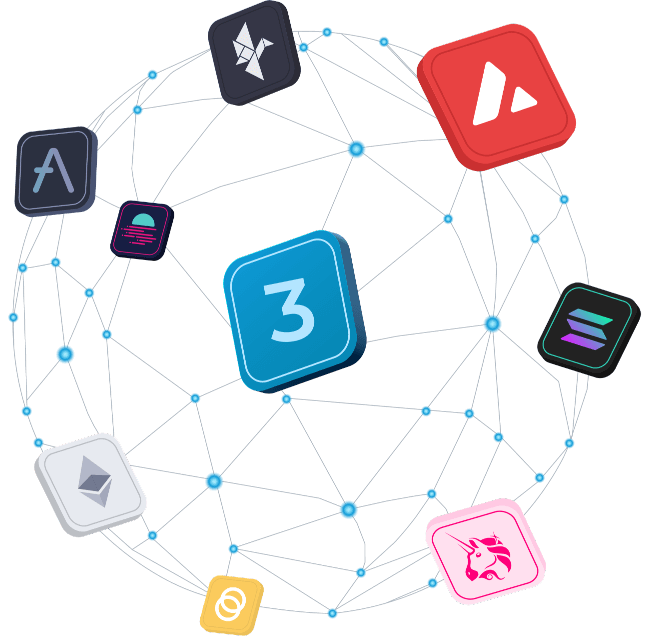 Web3 Wallet Development: Remunerative Models
Our Web3 cryptocurrency wallet development company delivers secure and scalable wallet solutions. Apart from this, we integrate various Web3
wallet generation methods to help you widen your earning prospects in the following ways:
Explore Our World-Class Web3 Wallet Development Services
As a leading Web3 wallet development company, we provide world-class wallet development solutions to you. We have hands-on experience in developing a wide range of wallets that are designed to serve the client's needs. Our wallet solutions are customizable and secure and also facilitate the storage and transfer of crypto assets.
Our Web3 Wallet Development Process
Why Choose Antier for Web3 Wallet Development?
Antier has established a strong reputation as a Blockchain development firm. We have developed solutions using leading technologies like Web3 and Blockchain. Our team possesses sound domain knowledge and development expertise that they have used to deliver feature-rich Web3 wallets to customers.








Frequently Asked Questions
1How much time will it Take to Develop a Web3 Wallet?
Antier offers customized cryptocurrency wallet development services. The project completion time depends on the functionality and feature set you want to integrate within your wallet. At Antier, we ensure that the wallet solutions are developed in the quickest turnaround time.
2How Much will it Cost to Develop a Web3 Wallet?
Cost is a significant factor that is considered before developing a Web3 wallet. The cost depends on several factors that have been listed as follows:
3Type of Wallet
Security features integrated within the wallet.
The complexity of the application.
Wallet features.
Technical Stack involved.
Company's or developer's web3 development expertise.
Developer team size.
Project completion time.
Post-deployment services.
The factors listed above will give you an estimate of the budget. Don't hesitate to consult the experts for developing a Web3 crypto wallet.
4I don't have any idea of the technical aspects of the project. How will you assist me?
Antier understands that not everyone has sound technical knowledge. However, this doesn't mean you have to halt your wallet development dreams, as our dedicated team of developers will assist you step by step during your project development journey.
5Can I store Multiple-Cryptos in the wallet?
Yes, Web3 wallets offer multi-cryptocurrency support. Make sure that your wallet supports the cryptocurrency you want to store in the wallet.
June 9, 2023
Decentralized Finance (DeFi) has rapidly emerged as a disruptive force in the financial industry, revolutionizing traditional financial systems. However, the potential of […]
June 9, 2023
Are you the one who hesitates to step into the digital space of crypto banking, just because you are unsure about its […]
June 8, 2023
Supply chains were simple and uncomplicated over a hundred years ago as commerce was local at that time. Though manufacturing has been […]
Discuss Your Requirements Today!
Please fill in the details below .