Cryptocurrency Exchange Development Company
Offering Customized And Scalable White Label Crypto Exchange Software Solutions At A Low Cost
Launch Your Own White Label Crypto Exchange Software In Just 3 Weeks
GET EXPERT CONSULTATION
We respond to 98% of messages within 1-2 business hour(s)
15+
years of experience in
technology
100+
ents in over 200 countries
around the globe
140+
inquiries about exchanges
answered every month
25+
exchanges successfully delivered
to clients worldwide
White Label Crypto Exchange Development Services that Matter
Our global team of cryptocurrency exchange software developers, advisors and subject matter experts harness their experience and domain knowledge to navigate your white label cryptocurrency exchange development journey. Every line of code, every pixel in design, every layer in security stack, each nanosecond on a performance scale and every scenario in quality assurance is diligently taken care of during white label cryptocurrency exchange software development. We emphasize on delivering the world-class experience of the best white label cryptocurrency exchange.
Apart from delivering white label crypto exchange development services, we specialize in enterprise grade cryptocurrency exchange development. Our white label and enterprise cryptocurrency exchange services pivot around our motto to help you drive measurable business benefits.
How Can You Benefit From Our White Label Exchange Development Services
Market Ready
With major components like powerful matching engine, order book, and back-end, our white label cryptocurrency exchange accelerates deployment.

Reduced Development Cost
The ready-made modules of our white label crypto exchange software eliminate the need to rebuild the wheel and reduce the development cost.
Easy to Customize
The modular architecture of our white label exchange facilitates interface-related changes without any interference with technical infrastructure.

Market as your Own
Our white label cryptocurrency exchange platform can be easily re-branded to incorporate your brand logo, user interface, and design layout, to complement it with your brand image.

No Technical Expertise Required
The already developed modules of our white label exchange eliminate the need for you to have technical expertise or experience to pilot the development process.
A Proven and Tested Platform
The technology has been tested by our clients worldwide. You get a stable set of functions and features that contribute to world-class performance and usability of the exchange.
Features Of Our White Label Exchange Software
We reinforce our white label crypto exchange with the following features to deliver high-performance software.
High TPS (Transactions per second)
---
The higher the TPS, the better the trading experience. Our white label exchange software boasts of incredible performance, processing up to 100,000 transactions per second.
Powerful Trade Engine
---
Our trade engine matches buy and sell orders with minimum latency. It has built-in order types for market order, limit order and stop order, which are essential for a crypto trading system.
Hot Wallet
---
Our exchange includes multi-cryptocurrency wallets (multi-signature and encrypted hot wallet) that allow secure storage and smooth transactions for a spectrum of cryptocurrencies.
Multi-layer Security
---
We leverage advanced security solutions like SSL implementation and two factor authentication for additional login security, encrypted user access, and automatic limits for fund withdrawal.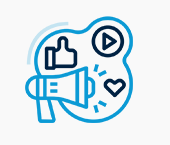 Market Maker
---
In a scenario when a buyer is unable to get the appropriate seller, our low-latency trading engine optimized for market making accelerates order processing and enhances the overall trading experience.
API to External Exchange
---
Liquidity is achieved by creating an API connection with an external provider by creating a business account, and liquidity is based on the amount deposited in the external account.
KYC and AML
---
Geography-based KYC/AML comes into effect for user identity verification when it comes to withdrawing a large amount of cryptocurrencies from the exchange's hot wallet.
Margin Trading
---
Traders with a limited amount of crypto resources, i.e., Bitcoin and Altcoins have the option of margin trading to add leverage to the investment or position.
Multi-Language Support
---
We offer multi-language support to increase the global reach of your cryptocurrency exchange. The system's UI provides the best UX for left to right and right to left languages like Arabic.
Meticulously Crafted Cryptocurrency Exchange Development Services
Our cryptocurrency and Bitcoin exchange platform development company offers the following services to help in cryptocurrency adoption.
White Label Bitcoin Exchange Software
We offer customized white label Bitcoin exchange software development solutions to suit your business requirements. Our white label Bitcoin exchange platform, fortified with industry-leading security features, offers stellar performance for quick and secure transactions.
White Label Crypto Exchange
Provide your users with a smart trading platform with our scalable and customized white label crypto exchange underpinned by powerful trading engine, multi-layer security, high TPS (transactions per second) and liquidity, and self-explanatory admin panel and client dashboard. Our white label cryptocurrency exchange software developed at a cost-efficient price saves your time and money both.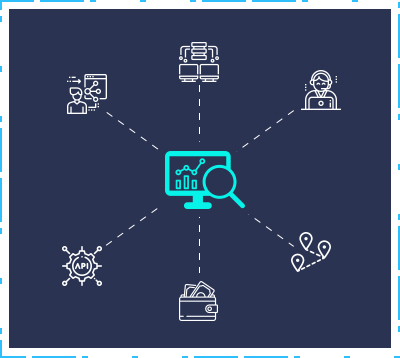 Security Token Exchange Development
Our expertise in technology, IT management and Blockchain uniquely equips us to be your trusted security token exchange development company. We are charged with handling every aspect related to STO exchange platform development – from design to functionality to security and performance. Our coherent roadmap coupled with strategically aligned activities accelerates the deployment process and help you stay ahead of the game.
Derivatives Exchange Development
The crypto derivatives market is poised for exponential growth. It is believed that the size of crypto derivatives market will be 20 times the size of the underlying spot BTC market by the end of 2020. This has led to the burgeoning popularity of derivatives exchanges that are taking up an ever-larger share of the trading volume. At Antier, we specialize in building world-class derivatives exchange platforms that allow quick and easy buying of futures and perpetual contracts.
Centralized Exchange Development
Become a front-man to provide your potential users with a centralized crypto exchange that delivers a secure trading platform combined with a powerful trading engine for faster order matching and transaction processing. Our cryptocurrency exchange development services emphasize on diligently integrating world-class features in terms of security, UI/UX, functionality and scalability, on to a single platform to provide you an edge over your competitors.
P2P Exchange Development
P2P exchange provides unsurpassed flexibility in a decentralized trading environment where people connect directly with people, having an Escrow system owned by the Admin. Our P2P cryptocurrency exchange provides secure, interactive and flexible trading environment and intuitive interface for end users. The transactions are processed after the seller confirms of receiving the money equivalent to the value of crypto assets to be sold. The Escrow system then releases the crypto assets to the buyer, ensuring secure trading experience. Every module is developed using different encryption methods to ensure confidentiality and protection for users. Two-factor authentication, KYC and AML are obligatory for every user profile.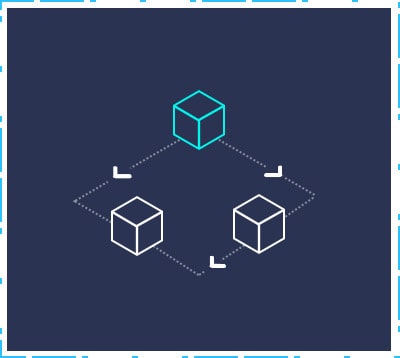 Binance-like Exchange Development
Build an exchange like Binance, one of the top three exchanges worldwide, has witnessed an incredible growth since its launch in 2017; it made a profit of $446 million in 2018. At Antier, we have the best cryptocurrency developers to build a crypto exchange platform like Binance. Our cryptocurrency development services enable you to benefit from the most acclaimed features of the exchange, like user-friendly UI, high TPS, faster trading, more liquidity, support for major crypto markets like BTC, ETH, LTC, and more, and multi-language support.
Decentralized Exchange Development
Privacy and security are the major benefits of a decentralized cryptocurrency exchange that is built on the principle of directly matching the traders without the participation of a third party. Our in-depth knowledge of distributed ledger technology combined with our domain experience enables us to develop a highly-secure, scalable and fast decentralized trading platform driven by Ethereum smart contract. We listen to your idea, understand your needs, and create a well-strategized plan for cryptocurrency exchange platform development to roll out a world-class product that helps your users to trade smart, simple and safe.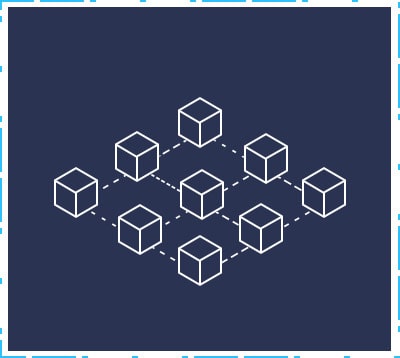 Biometric-enabled Wallet Development
Our biometric-enabled cryptocurrency wallet acts as a safe place to store cryptocurrencies. The wallet can be linked to any exchange for secure transfer of crypto assets from hot wallet to cold wallet. The dual-sign mechanism authorizes the Admin and the co-signer to approve any withdrawal request, without which the assets cannot be moved to the cold wallet. A private key generated and secured using mnemonics works in tandem with other security features like 2FA and biometric authentication to enhance the overall security.
Cryptocurrency Exchange Mobile App Development
Allow your users to trade cryptocurrencies on the go with your crypto exchange mobile app (iOS and Android), and expand your customer base. Our cryptocurrency app development process focuses on delivering apps intuitively designed for novice and experts alike.
Security Token Offering Development
Fundraising is in upbeat mode with the introduction of security token offerings. Tokenize your assets to raise funds quickly and securely. Our domain expertise combined with our technical prowess in STO empowers us to create a variety of tokens, such as equity token, debt token and reserve assets token. We take utmost care of smart contracts and legal compliances (traditional SEC laws) based on different demographics. Our security token development process is based on market leading token issuance platforms like Stellar, Neo and Hyperledger. With our whole gamut of STO services, including STO consulting, STO development and STO marketing, we incubate your idea of STO offerings to bring it to life.
Token Creation
Tokenize your assets and trade them on your own exchange along with other exchange platforms. We use the most popular and preferred blockchain, Ethereum to create tokens and can leverage other blockchain like Stellar, Neo and EOS as per your requirements. Our cryptocurrency developers create a variety of tokens like utility tokens, currency tokens and asset tokens to maximize your business opportunities.
One Page Exchange Development
The one page Exchange development expedites the working mechanism of the crypto trading platform by eliminating the KYC verification process, deposit/withdrawal price, and allowing seamless trading of different cryptocurrencies.
For one-page exchange development, our strategically-designed services include integration of front-end functions with back-end to develop a user-friendly interface and provide world-class cryptocurrency trading experience.
Smart Contract Development
Our blockchain engineers combine their expertise and domain knowledge to write customized Smart Contract as per your business needs. Smart Contracts developed by Antier Solutions can improve your business automation by providing the ability to send, receive, and track information in real-time without any network delay.
Our Software Modules Include
1
Client App Dashboard
Cryptocurrency trading
Order book to view buy-sell prices of crypto assets on the exchange
View hot wallet's balance of all cryptocurrencies and fiat currencies
View open orders
24-hour order history
Monitor real-time crypto trading prices filtered by time period
2
Admin Panel
Shows data rich dashboard, buy-sell transactions, send-receive transactions, users
Provides a real-time view of exchange and the cryptocurrency transactions filtered by a time period
Exhibits the user details and status of user documents
Displays the transaction ID, time stamp, amount and description of the transaction
Displays the transaction ID, details of sender or receiver like email ID, description and timestamp etc.
3
Order Book
Shows the transactions pending for authorization by the Admin
Shows the various cryptocurrency balance at a certain instance
Provides an overview of cryptocurrency node balance for various cryptocurrencies
Provides an overview of the bid table and ask table mentioning the bid ID, amount and quantity
Shows information like name ID, Email ID, phone, amount and the beneficiary bank details and the transaction status in payment order dashboard
4
Our Support Includes
Infrastructure maintenance
Production support
Upgrades
Security patches