Reshape The Future with your NFT Art Marketplace
An NFT art marketplace website provides artists with an exclusive entity to showcase their art under a common umbrella platform. Tokenize your digital and physical assets into a one-of-a-kind, untransferable non-fungible token. These NFTs are indivisible and unique, giving creators an avenue to monetize their work. Buy and sell NFT art for a huge audience.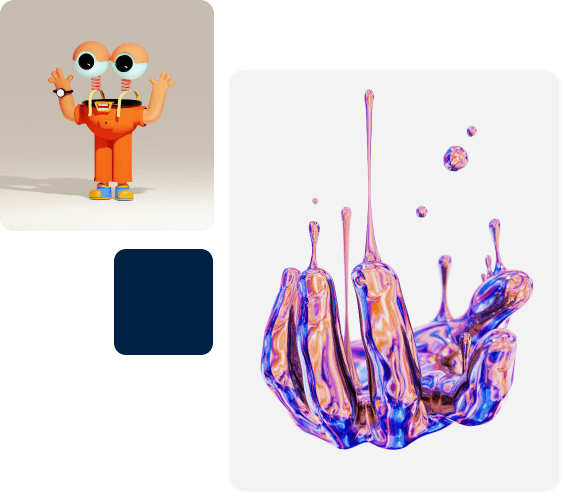 Buy & Sell NFT Art with an NFT Digital Art Marketplace
Non-fungible tokens offer a lucrative way for artists to showcase the ownership of their digital art. NFTs have definitely facilitated creative freedom and allowed artists to generate new revenue streams with their art. Here are a few features of an NFT crypto art marketplace.
Features
Revolutionize your future with NFT art marketplace development. Join the giant income system
with an NFT digital art marketplace development.
Get in touch with us today!
How Can You Start Earning Big With NFT Crypto Art Marketplace Development?
Hire us for NFT Marketplace Digital Art Development
Antier Solutions can help you develop a future-ready NFT art marketplace with its extensive development solutions. We build a marketplace using a variety of features and combine them into a single serviceable product according to your business requirements. Our dedicated team of NFT developers and consultants sketch out a workflow and provide you with real-time support for the enhancement of your NFT art marketplace.
Benefits of an NFT Art Marketplace
Create a White Label NFT Art Marketplace Today!
Launch a robust, custom NFT art marketplace that allows your users to list, buy, sell or trade their digital art collectibles on a blockchain.
Frequently Asked Questions
Still have questions about an NFT art marketplace? Find your answers below or get in touch with us today.
1How can I make an NFT art marketplace?
Antier can help you in NFT Art Marketplace Development by developing various elements and integrating them into a single definitive product suiting your business requirements.
2How can I buy and sell NFT art?
You can buy and sell NFT art by creating non fungible tokens for your artwork and then can start listing, trading and selling them on an NFT art marketplace.
3Can you help me develop NFT Crypto Art Marketplace?
Yes, we have a team of in-house NFT art developers who work tirelessly to build extravagant NFT Crypto Art Marketplaces. Get in touch with us today to get started.
4How to make and sell NFT art?
You can easily make and sell NFT art on any NFT art marketplace. Alternatively, you can also develop your own NFT art marketplace and start trading there.
5Can I see a demo of an NFT Digital Art Marketplace?
Yes, definitely. Get in touch with us today to discuss your idea and a free quote. Ask us for a live demo to get started.
September 29, 2023
With the advent of technology, NFT space is advancing at a rapid rate while introducing new terms every day. One such term […]
September 27, 2023
Non-fungible tokens (NFTs) are digital assets that are unique and cannot be replaced. They are frequently used to signify ownership of digital […]
September 26, 2023
In the world of blockchain technology and non-fungible tokens (NFTs), smart contracts have played a pivotal role in reshaping the landscape of […]