Digital identity management is a crucial segment for the growth and viability of any digital economy. It can be considered fundamental to all organizations across the public sector. Blockchain for government digital identity is an ideal approach for resolving challenges related to identity and access management. Credentials can be easily verified without compromising the actual data against any cyber breaches.
Importance of Blockchain for Digital Identity
A digital identity encompasses all the things that any individual has on the web. This may include user behavior, images, shopping preferences, and even your banking information. In short, a digital identity includes both, the offline and the online identity of an individual. Blockchain technology helps in securing these identities in a decentralized manner and also offers better security with advanced cryptographic techniques.
Digital identity blockchain solutions create decentralized identifiers to associate digital identities with verifiable credentials. Blockchain in digital identity can help current ecosystems eradicate identity challenges like data insecurity, inaccessibility, and fraudulent identities.
Existing Challenges for Government Digital Identity
There are several concerns that hamper the effectiveness of existing identity solutions. These notable identity issues set the need for
the use of blockchain for digital identity solutions.
Effectiveness of Blockchain Solutions for Digital Identity Management
Here are a few top attributes of blockchain that make it more effective for government digital identity management.
Benefits of Blockchain in Digital Identity Management
Antier's blockchain identity solutions for the public sector provide an ideal solution for issues faced in digital identity management. Here are a few advantages of using blockchain for government digital identity management.
Blockchain for government digital identity has the potential to address many problems associated with current digital identity management systems. Here are some possible solutions and benefits of blockchain for digital identity.
Why Choose Antier for Government Blockchain Identity Solutions?
Work with Antier to leverage the most from a trusted and secure blockchain-based platform. We can help you build unique capabilities that help issue, manage, and verify any government digital identity. Create a security-rich hub of user-identity data and tap into an outcome-driven network of digital credentials.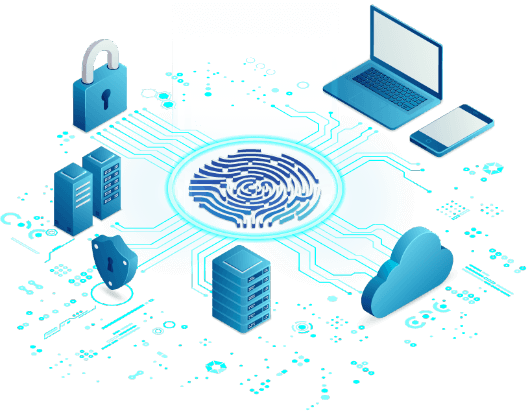 November 23, 2023
The rapid evolution of Blockchain technology has pushed several industries to revamp their ecosystem. Blockchain technology helps businesses from diverse industry verticals […]
November 20, 2023
Blockchain was once introduced with the motive to secure computer networks for exchanging digital currencies. Today, it has now turned into a […]
November 16, 2023
Developing a secure Blockchain platform for applications and users is complex as it involves numerous stages. However, there are several technologies in […]