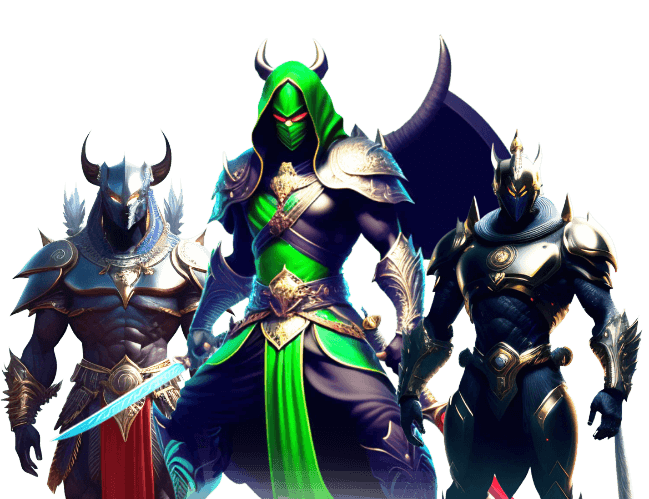 Blockchain Game Development at the Cutting Edge
Established for over a decade, we are a team with great ideas, skills, and real-world experience in creating great games with an unrivaled experience. We harness the latest blockchain tools to craft exhilarating games that help you disrupt the market.
Whether you want to launch a console game, a desktop game, or invest in mobile game development instead, leverage our mission-driven blockchain game development services to accomplish your goals.
Conquer the gaming market with a powerful game built by our experts.
Our Crypto Game Development Services
One idea is all it takes to create a new virtual world. Our video game development company combines the latest tools
with comprehensive services to turn that idea into a reality.
Web3 Game Development: Connecting Real World and Virtual World
We have an extensive history of developing great digital experiences across industries. Our designers and developers work together in the real world to create an immersive digital world that is more meaningful than real life.
Whether it is a simple card game, a more complex combat game with weapons and assets, or a digital twin city wherein the players can perform and monetize their tasks, we create everything.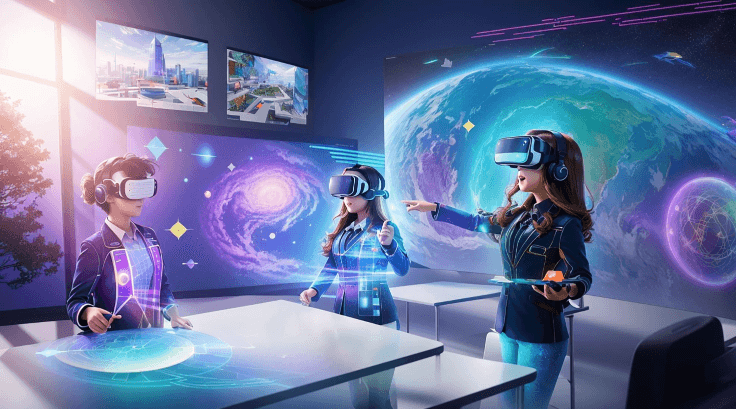 Best Games made by the Best Game Developers
The following games are just the tip of the iceberg. We possess the expertise to build any and every game for the web, mobile, and console.
Connect with our experts to discuss your game idea.
Technologies Used by our Crypto Game Development Company
Why choose us as your Gaming Software Development Company
Numbers speak louder than words! Here is what makes us a trusted name for blockchain game development.
Frequently Asked Questions
1How does blockchain technology enhance gaming experiences?
Blockchain-based gaming paradigm offers benefits like true ownership of in-game assets, interoperability and cross-game compatibility, transparent and secure transactions, and play-to-earn opportunities.
2What are the advantages of integrating blockchain into game development?
Integrating blockchain into game development offers several advantages:
True Ownership of In-Game Assets: Blockchain allows players to have true ownership and control over their in-game assets.
Enhanced Player Engagement: Blockchain games often introduce unique gameplay mechanics and economic models that incentivize and reward players.
Decentralized and Transparent Economy: Smart contracts and blockchain technology enable secure and trustless transactions, eliminating the need for intermediaries.
Anti-Cheating and Fraud Prevention: Blockchain's immutability and decentralized nature can help combat cheating and fraud in games.
Innovative Funding Models: Through Initial Coin Offerings (ICOs) or token sales, businesses can directly raise funds from the community, reducing reliance on traditional funding sources.
3Which blockchain platforms are commonly used for game development?
Blockchain platforms commonly used for game development include Ethereum, Binance Smart Chain (BSC), Flow, Polygon, and Tezos.
4How can blockchain games ensure fairness and prevent cheating?
Many blockchain games use decentralized consensus mechanisms, such as proof-of-work (PoW) or proof-of-stake (PoS), to validate and verify game transactions and actions. Consensus algorithms ensure that multiple nodes in the network agree on the validity of gameplay, making it difficult for a single entity to manipulate or cheat the system.
October 3, 2023
In the ever-evolving landscape of blockchain technology, selecting the right Blockchain development services provider is a critical decision for businesses seeking to […]
October 3, 2023
The real estate sector is often based on the legacy data management system and is vulnerable to fraud. It involves lengthy processes, […]
September 29, 2023
Today, we are living in an era in which we may store and trade real-world assets through a decentralized, secure, and transparent […]