Blockchain Based Procure to Pay Solution Development Services
Accelerate the procure to pay cycle
on a Blockchain platform for enhanced
management of goods, services and resources.
Blockchain for Procure to Pay - Fastened Monitoring and Disbursement
Procure-to-Pay (PTP) is a multi-step process that connects a client with one or more service/product providers.
Furthermore, it involves identification and authentication of stakeholders, budgeting, invoicing, and payment settlement.
Challenges in the Traditional PTP Process
Procure-to-pay is a complex business processes, spanning multiple systems and operations. It is vulnerable to fraud, money laundering, and process inefficiencies. Being a critical business process involving huge cash flows, it has to address various challenges in terms of operational processes, transactions, and visibility across the supply chain. The current procure-to-pay process is beset with inefficiencies, such as manual and time-consuming functions, duplicate data, and more issues in reconciliation.
Given below are the common PTP challenges that impair the ability
to effectively execute and manage the key activities.
Reduced Accuracy A manual, paper-based data entry process escalates the risk of errors
Lack of Visibility Delayed exchange and accessibility of information across the supply chain
Forged Invoicing Inexistence of centralized history of transactions
Delayed Transactions Manual routing and sign-off processes decelerate the payments
High Costs per Invoice Resolution of human errors increases the cost per invoice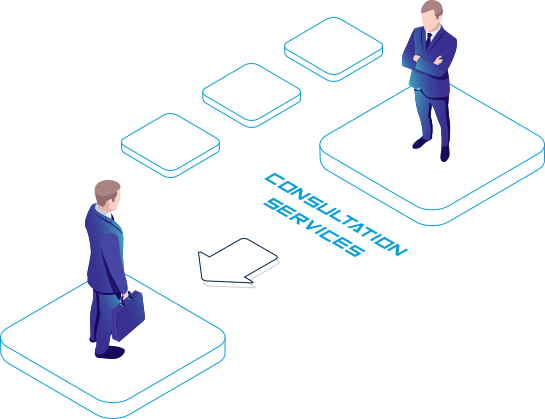 Antier's Approach - Blockchain Solution for Procure to Pay
Blockchain technology can disrupt the PTP process and provide operational benefits like better transparency, security, and efficiency in transactions. Furthermore, blockchain in procurement can decrease the workload of streamlining by automating the exchange of information.
We harness blockchain technology for procure to pay, to create a solution that covers the entire spectrum of PTP processes – from scanning and processing invoices, data management, funds management to ensuring on-time payment while minimizing value leakage and reducing cost of operations. Our blockchain procurement solution development services deliver business value to our clients by helping them achieve the following:
Easy User Onboarding
Blockchain-driven KYC or digital identity verification process accelerates user onboarding and provides a centralized repository of verified user documents that can be easily accessed by the requester.
Improved Validation and Authentication
Blockchain enables quick distribution of authentication rights along the procure-to-pay chain, thereby enabling fraud prevention and augmenting security across the PTP process.
Invoice Processing
The exchange of invoices using the blockchain technology enables shared access to the database and eliminates the need for invoice scanning. The authorized parties can review transactions without reconciliation.
Accelerated Settlements
Complete transparency and real-time access to the shared database eliminates the need for reconciliations. This can potentially transform the business practices, like the standard D+30 days settlement time.
Greater Trust among Stakeholders
The shared public IDs, fair ratings assigned to market players based on the quality of products, reliability in delivering, and timely payment of invoices, and transaction history bring trust and transparency to the PTP process.
Reduced Money Laundering Risk
With real-time access to permanently retaining, tamper-free historical information about payments, it becomes easier to identify suspicious transactions and alleviate the risk of money laundering.
Features of our Blockchain-based Supply Chain Solution
Our blockchain-based supply chain solution is packed with market-leading features to deliver high performance.
Multi-currency Wallet
---
Multi-currency Wallet
The integration of a multi-currency wallet enables secure storage and transfer of a spectrum of cryptocurrencies and tokens, thereby driving secure transactions on the platform.
Smart Contract
---
Smart Contract
The smart contract manages the creation and distribution of crypto tokens among platform users. These tokens are used to make any payments across the procure-to-pay chain.
Powerful Matching Engine
---
Powerful Matching Engine
The robust matching engine matches buy and sell orders quickly. When you need to buy a token to execute transactions on the platform, rest assured that your order is fulfilled with minimum latency.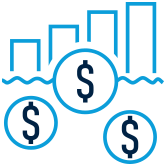 Instant KYC and AML
---
Instant KYC and AML
Blockchain-driven KYC and AML verification processes expedite user identity verification and simplify user onboarding every time a new user is added to the procurement-to-pay chain.
Liquidity Options
---
Liquidity Options
High liquidity on the exchange is achieved by creating a secure API connection with the external exchange platforms. This helps fulfill buy and sell orders with minimum latency.

Reporting Dashboard
---
Reporting Dashboard
The intuitive reporting dashboard provides access to balance reports and transaction reports, thereby promoting complete transparency and helping in well-informed decision-making.
Multi-layer security
---
Multi-layer security
The platform is reinforced with multi-layer security achieved by leveraging market-leading solutions like two-factor authentication, encrypted user access, SSL implementation, and more.
Funds Management
---
Funds Management
The funds management system simplifies the management of funds and provides details, including the total supply of tokens, number of tokens in circulation, and more.
User Management
---
User Management
The robust user management system makes it easier to manage stakeholders, block or suspend users, and more. In addition, it helps manage user logins, privileges, permissions, and roles.
Our Software Modules Include
1
Admin Panel
Shows data-rich dashboard, buy-sell transactions, send-receive transactions
Provides a real-time view of the exchange and transactions
Exhibits user details
Provides real-time reports about users, transactions, and revenue
Enables the management of user profiles, funds transferred, and tokens created and distributed
2
Exchange
Crypto-to-fiat trading
Order book to view buy-sell prices of crypto assets
View open orders
24-hour order history
Monitor real-time trading prices
Transaction history
3
Wallet
Provides real-time view of transactions
Enables management of different crypto wallets
Displays balance of all cryptocurrencies, tokens, and fiat currencies
4
Smart contract
Enables the creation of ERC20 tokens for payments
Manages the supply of tokens
Facilitates automatic transfer of tokens to users' wallets
Manages the burning of tokens
If you want to build a B2P blockchain solution for procure to pay with custom modules as per your business needs,
we can navigate your development journey.
Security Features of our Blockchain Procurement Solution
We fortify our blockchain-based supply chain solution with multi-layer security to ensure secure processes across the PTP chain.
HTTP Authentication
We leverage secure HTTP Authentication tokens, such as OAuth for user authentication.
Data Encryption
The encryption of data transmitted over the network safeguards user credentials and other confidential information.

Jail Login
It helps prevent multiple failed login attempts for a specific time.

Anti-Denial of Service (DoS)
It protects our blockchain procurement solution from large requests to the server.
Cross-Site Request Forgery (CSRF) Protection
It safeguards our solution against state-changing requests and other unwanted user actions.
Server-Side Request Forgery (SSRF) Protection
Protects internal systems from attacks sent from pregnable web applications.
HTTP Parameter Pollution Protection
Protects against web attacks that send an HTTP request to access hidden information.
Escrow System
A smart-contract-driven escrow system enables secure transactions between parties.