White Label Crypto Bank Development Company: Crafting Cutting Edge Solutions
We are aware of the significant changes the financial sector is going through. Blockchain technology and cryptocurrencies are revolutionizing the financial sector and industries with crypto friendly banking services. We understand that developing a crypto bank from scratch is a tedious task and would require more time and money in terms of resources and the development process. However, with our pre-engineered white label crypto bank software you can launch your bank easily and in no time.
Antier is a proficient white label crypto bank development company with years of experience and in-depth knowledge of financial business requirements and trends in the digital space. Our mission is to empower financial institutions with the tools and technology needed to stay ahead in this dynamic landscape of crypto banking. Whether you aspire to expand your financial offerings, streamline global transactions, or tap into the decentralized finance (DeFi) world, our white label crypto banking solutions are tailored to meet your unique business objectives.
Speed Up Your Market Entry - Buy White Label Banking Solution From Experts
Offering Next-Gen Features in Our White Label Crypto Bank
Antier crafts a white label crypto bank solution that gives financial institutions a competitive edge in the market by assisting them in developing a
market based on their unique business requirements with its wealth of next-gen features.
The Product of Our Top-Class White Label Digital Banking App Development
Take a Lead in Future with White Label Neo Bank Platform
Gone are the days of brick-and-mortar banking as people are shifting to modern banks beyond physical walls– Neo banks. Whether you are a thriving start-up looking to enter the market or an established bank/financial institution aiming to modernize your services, our white label Neo bank adapts to your vision seamlessly. Our vision is simple yet transformative to empower financial institutions to offer cutting-edge crypto friendly Neo banking services that redefine customer experiences with our white label Neo bank platform.
At Antier, our team of seasoned developers and finance experts is dedicated to turning this vision into reality with world-class services for white label neo bank development. We understand that every financial institution is unique, and our white label Neo bank solution is designed to reflect your brand identity, values, and objectives. With our state-of-the-art platform, you can offer flawless financial services that cater to the fast-paced, mobile-centric world we live in.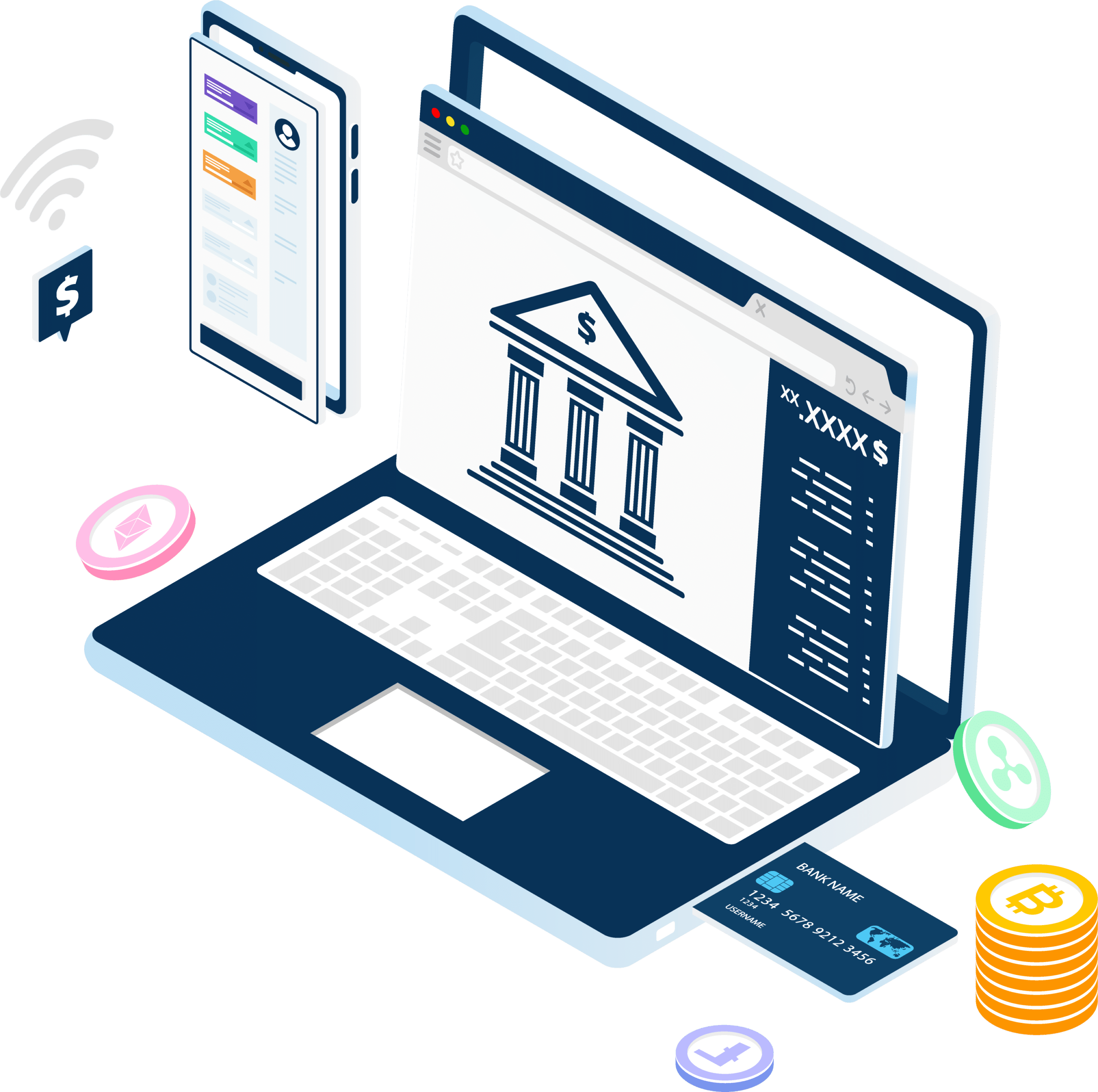 Ready to Modernize Your Financial Services?
Get White Label Banking Solutions From Trusted Partners!
Explore the Versatility of Our White Label Crypto Banking Services
As the industry's first digital innovator, we at Antier craft white label crypto bank with ultimate banking modules to ease up your process with our all-in-one pack.
Why Businesses Prefer White Label Digital Asset Bank Solutions?
Our infallible white label digital asset bank solutions are designed to boost the business operations of financial institutions and banks to not only adapt to changing trends but thrive in this dynamic landscape.
Our Arbitrage Trading Bots Development Process
We follow a stepwise development process for a crypto exchange arbitrage bot to provide the best services to every client.
Our Visionary White Label Neo Bank Development Process
At Antier, we follow a structured and innovative approach to white label Neo Bank development, ensuring that your institution can offer robust financial services while maintaining your unique brand identity.
Why Choose Antier as Your White Label Crypto Bank Development Company?
By partnering with Antier, you can rely on a team of seasoned finance and technical experts with real-world experience creating countless crypto banking success stories.
Frequently Asked Questions
1Can I customize the White Label Crypto Bank platform to match my brand's identity?
Yes, customization is a key feature of white label crypto bank. You can get the platform's user interface and features tailored to align with your brand's needs and user experience preferences.
2How does a White Label Neo Bank differ from traditional banks?
White Label Neo Banks operate entirely online, offering convenience and accessibility. They often have lower overhead costs, which can result in more competitive fees and better interest rates for customers.
3How long does it take to launch a White Label Crypto Bank?
The timeline for launching a white label crypto bank can vary depending on customization and regulatory requirements. However, our team works efficiently to get your platform up and running as quickly as possible.
4Is White Label Neo Bank cost-effective for startups?
Yes, leveraging a white label Neo Bank platform can be highly cost-effective for startups, as it eliminates the need to build banking infrastructure from scratch, reducing development costs and time to market.
5How can a White Label Neo Bank benefit my business or financial institution?
White Label Neo Bank Solutions provide businesses and financial institutions with the opportunity to modernize their services, attract a tech-savvy clientele, and streamline operations. They offer customization, cost-efficiency, scalability, and enhanced customer engagement, all of which contribute to improved profitability.
November 28, 2023
Unlike traditional banking models, neobanks operate solely in the digital realm, discarding physical branches for a more agile and user-centric approach. Neobanks […]
November 23, 2023
Almost every business and consumer is increasingly delving into the world of cryptocurrency nowadays. The demand for crypto friendly Neobanking platforms that […]
November 7, 2023
Whenever any new business plan is initiated, one of the most crucial factors looked upon is customer engagement and loyalty for achieving […]