MAAS - What it is and How Does it Work?
MAAS (Marketing as a Service) is a trusted Web3 marketing firm. Our holistic approach helps businesses like yours gain potential goals by harnessing the power of Web3 technologies.
We take pride in providing agile and tailored managed services that deliver on-demand marketing solutions and drive community building and engagement activities to boost your overall online presence and ensure the success of your project!
Upswings Of MAAS Over Traditional Blockchain Marketing Services
Avail the benefits of MAAS to edge over traditional marketing
What We Offer at MAAS: A Blockchain Marketing Company
Take a look to avail business benefits with our blockchain marketing services
Branding
Our proficient team of blockchain marketing professionals provides comprehensive blockchain marketing services that not only create brand awareness but also strategically position your brand in the market, enabling it to stand out from its competitors.
Content Creation & Marketing
As part of our Web 3 PR services, our team produces informative and engaging content that captivates the audience, compelling them to make informed decisions. Additionally, we strategically promote this content across relevant channels to ensure maximum exposure.
UI/UX Design
As an industry-leading blockchain marketing agency, we focus on creating fantastic UI/UX design, optimizing the business website, and optimizing mobile site performance to provide a seamless experience to customers, along with bringing about an improvement in conversion rates.
Search Engine Optimization
MAAS includes search engine optimization where we help improve the ranking of a business website in the search engine result pages of Google and other search engines to fetch organic traffic.
Insights and In-Depth Analytics
We delve deep into areas where businesses need to target to optimize their overall marketing efforts. With the help of detailed insights and in-depth analytics, we come up with suitable goal-oriented strategies.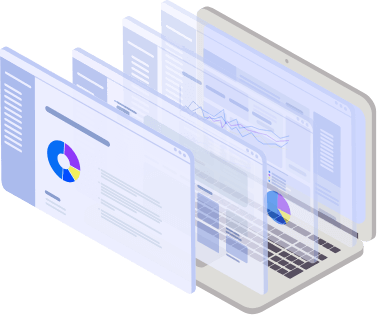 Our Areas of Expertise as a Premier Blockchain PR Agency
ICO Marketing
IDO Marketing
IEO Marketing
Web3 Marketing
Blockchain Marketing
P2E Marketing
Metaverse Marketing
Community Building
Web3 PR services
AIRDROP Campaigns
Crypto Marketing & Consulting
Explore Our Web3 PR Services Plans for a Clearer Understanding
 

Silver

Gold

Platinum

Activities
Define the Marketing Strategy
Brand Development
Community Building & Management
SEO & Content Marketing
Social Media Management
Influencer Outreach
PR
Partnerships and Collaborations
Airdrops and Giveaway Contests
Graphics, UX/UI Design and Optimization
Events and Conferences
User Acquisition Strategies
Tokenomics and Token Sale Strategy
User Retention Strategies
Analytics and Data Analysis
Product Launches and Updates
Continuous Market and Industry Research
Investor Relations and Communications
Email Marketing & Paid Advertising
Cross-Promotion with Other Projects
Why Choose Antier's Web 3 Marketing Services
Antier is a name you can trust when it comes to selecting the best ICO marketing firm. We, as campaigners in this field, will cater to the varied needs of different blockchain-based businesses in the best possible manner without giving anyone even a single chance to complain. Here are a few benefits you get when you choose Antier for MAAS:
Need Help in Getting Started with MAAS? Let Antier Guide You on the Right Track Unlock Business Opportunities with MAAS
Our Marketing-as-a-Service Roadmap
We cater to your blockchain project's needs by delivering MAAS in a stepwise manner.
Our MAAS Roadmap
We address your blockchain project's requirements by providing comprehensive NFT marketing services in a systematic, step-by-step approach.
Frequently Asked Questions
1How MAAS Helps My Business Succeed?
Here are 4 major reasons why MAAS can prove to be your gateway to success.
MAAS allows you to invest in only strategic initiatives that deliver growth
Easy scaling of your business's marketing needs and propelling continuous growth
Conveniently adapting to the changing needs of business in real-time
Frees your marketing team to directly focus on the company's growth in different ways
2Does My Business Need MAAS?
If you are looking forward to getting personalized marketing campaigns and more qualified leads that are directed toward the growth of your blockchain business, MAAS is certainly the need of the hour.
3What Does MAAS Include?
MAAS is usually available as a bundle of services including branding, social media management, content marketing, email marketing, and a lot more that help your business scale new heights. Get in touch with our team to choose the best custom plan for your business.
4What is the Cost of MAAS?
MAAS comes in a package with bundled plans and can be opted for by businesses according to their exact needs and requirements. Schedule a call with our team to find the most suitable plan for your business that is perfectly aligned with your goals as well as the budget.
5Do You Offer Customized MAAS Packages?
Yes, of course! We offer customized MAAS packages to help address your business needs exactly in the way it is needed. Connect with our team soon to get the best-suited packages for your business sooner!
October 4, 2023
Table of Contents: Introduction Business Benefits of P2P Crypto Exchange Software Evolving P2P Crypto Exchange Software Trading Costs Involved in P2P Crypto […]
October 4, 2023
Peer-to-Peer (P2P) crypto lending platforms have witnessed a remarkable increase in popularity because of their concept. These platforms enable users to directly […]