The sharing of data in the public sector is essential for the social development of a country. At the same time, any kind of inappropriate and insecure data sharing can make way for privacy breaches. Using blockchain for government data storage in consortium blockchain provides a promising direction for preserving privacy during government data sharing.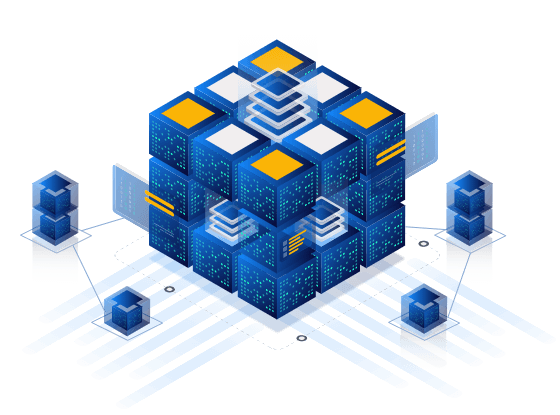 Importance of Blockchain for Government Data Storage
Blockchain provides a decentralized data storage facility without the need of having any client-server architecture or any third party. Blockchain-based data storage increases the privacy, security, and control of the data and eliminates most traditional outages and data failures. By using blockchain data storage the public sector does not need a centralized repository and can maintain its service quality and performance monitoring.
Government data storage done on a blockchain-based platform essentially removes dependencies on conventional centralized computing systems for data storage, processing time & uptime. An architecture made using blockchain allows for large-scale implementation and sustainable scaling of the project.
Existing Challenges for Government Data Storage
Governments handle a colossal amount of data and regularly deal with sensitive information, making them more vulnerable to cyber-attacks. The digitization of records has revolutionized the way data storage works but there are still several challenges that the public sector faces in becoming more resilient to cyber-crimes.
Ensure secure data-sharing between citizens and government agencies.
Benefits of Blockchain for Government Data Storage
The public sector can switch to blockchain-based data storage to work smarter and innovate better. Blockchain data storage can now be used as a generic approach to process and store data in a highly secure and decentralized way. Here are a few benefits of using blockchain data storage from a governmental viewpoint.
Why Choose Antier for Building a Blockchain-based Data Storage
System For Governmental Agencies
Governments face various challenges when it comes to data storage and needs the right expertise in both blockchain and data solutions. Antier's extensive team has a deep understanding of data storage solutions and blockchain technology to help you build a secure, reliable, and scalable blockchain-based data storage ecosystem. Work with us to build a robust data storage solution well-suited for the public sector.
November 23, 2023
The rapid evolution of Blockchain technology has pushed several industries to revamp their ecosystem. Blockchain technology helps businesses from diverse industry verticals […]
November 20, 2023
Blockchain was once introduced with the motive to secure computer networks for exchanging digital currencies. Today, it has now turned into a […]
November 16, 2023
Developing a secure Blockchain platform for applications and users is complex as it involves numerous stages. However, there are several technologies in […]