DeFi Staking Platform Development Services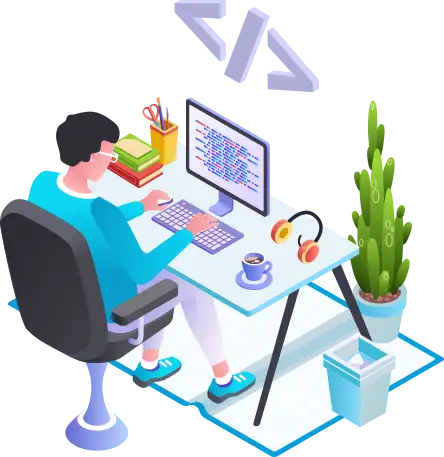 We offer customized solutions to develop
and deliver DeFi staking software that
resonate with impact.
DeFi Staking
Platform Development
At Antier Solutions, we offer mission-driven services to build DeFi staking software reinforced with market-leading features and institutional-grade security. Our blockchain engineers and subject matter experts work closely to deliver comprehensive solutions – to accelerate your digital transformation.
Bridge the gap between your digital vision and reality with our DeFi staking platform development services. Whether you need a DeFi staking platform on TRON, Ethereum, or any other blockchain, we successfully deliver the projects that are vital for accomplishing your business initiatives.
DeFi Staking:
Revolutionizing the Traditional Borrowing and Lending Paradigm
DeFi staking is an activity where users hold or lock their funds to participate in maintaining the operations of a proof-of-stake (POS)-driven blockchain system. It is akin to cryptocurrency mining since it helps a network achieve consensus while incentivizing users for their participation.
DeFi staking redefines and facilitates the conventional process of lending and borrowing while providing much-needed transparency in the process. Owing to these benefits, DeFi staking has acquired global traction and adoption. The total assets staked in DeFi platforms amount to $21 to $23 billion in January 2021. This figure is a testament to the increasing demand for staking.
If you are planning to tap into the billion-dollar staking market by launching your DeFi staking software, Antier Solutions can navigate and expedite your journey.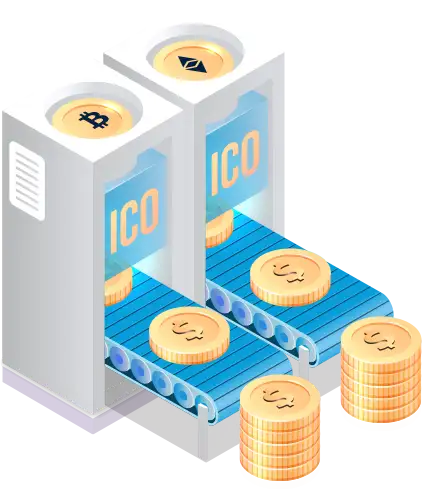 DeFi Staking Platforms
When planning to develop DeFi staking platform, you can choose from the following to offer DeFi services.
Exchange
Crypto exchanges have forayed into the staking business, owing to the number of users on these platforms. You can leverage your existing crypto exchange or build a new one, to offer DeFi staking services.
Wallet
Like many businesses, you can use a crypto wallet to offer DeFi staking services to your users. It requires you to provide your users with a secure and user-friendly wallet where they can stake their assets.

Staking-as-a-service Platform
Unlike exchanges and wallets that double up as trading and storage platforms respectively, staking-as-a-service software are committed to staking only. Staking on these kinds of platforms is known as soft staking.
Ways to Reward Users
As a DeFi staking platform owner, you can choose the mechanism to reward your users for staking their assets on your platform.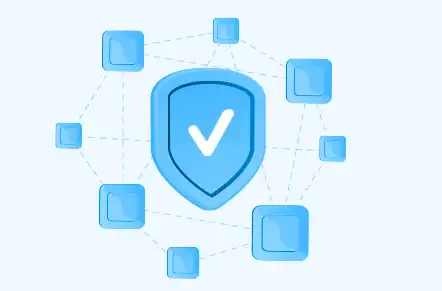 Validate
It involves incentivizing users for validating the blockchain. The validation tasks that are assigned to users are directly proportional to the assets held by them. Users who hold or stake more assets are assigned more validation tasks, leading to greater rewards.
Claim
This activity involves rewarding users for locking their assets on your platform for a fixed time. The rewards are calculated based on the assets that are locked – higher locked-in assets lead to higher rewards that are directly transferred to the wallets of the users.
Delegate
It includes the participation of a fund manager who operates a sizable capital. The profits made by this platform are reinvested and the dividends are equally distributed among the users. The fund manager is given a fee for his services as well as knowledge.
Our Process
How does our DeFi staking platform development company work.

Contextualize
We work hands-on with our clients to comprehend their needs and contextualize blockchain for their business. We do so while exploring the benefits and challenges and co-innovating around the use case.
Orchestrate
We help our clients prepare for the market disruption as a result of a successful decentralized crypto wallet launch. Our strategy and advisory services help clients gauge organizational readiness, anticipate the business impact, and devise a go-to-market plan.
Build
We design and architect a crypto wallet, leveraging our rich domain knowledge and breadth of expertise. We work across the organization to engage stakeholders to build solutions ready for deployment.
Implement
We implement a crypto wallet solution and authorize updates and changes. We constantly deliver our services and support even after product deployment to ensure that our solutions have a tangible impact on our clients' businesses.
Why choose us for DeFi Staking Platform
Development
Why Choose us
Meaningful Outcomes
We create a tangible impact. We make sure you see value from your investments.
Rapid Development
We deliver customized products suited to your target audience. A coherent roadmap ensures smooth and accelerated development and deployment.
Complete Support
Our work does not end with the product launch. We provide extensive post-delivery services so that you can focus on your growth.
Expert Team
We have 500 experts who help you refine your offering, suggest the best tech approach, and even help set up communities and campaigns.
By partnering with Antier, you can rely on a team of finance and technical experts with real-world experience creating DeFi success stories.
May 17, 2022
Cryptocurrencies are the most sought-after solutions in the technology world, and they're quickly becoming a global financial force. The increasing adoption of cryptocurrency has led to […]
May 2, 2022
With a significant increase in cryptocurrency investments, individuals and businesses have started exploring decentralized finance (DeFi). Decentralized finance (DeFi) provides everyone with a chance to participate […]
April 26, 2022
When you buy digital currency, you have the option to keep your keys to the coins in the account. But it is safer to move them […]
Talk To Our Experts
A free consultation is available to discuss your business needs, no obligation, just a friendly chat to work out if we can help.