Client Background
The client is a forward-thinking FinTech company established as a trusted name in the modern financial industry.
With a strong emphasis on innovation and customer-centric solutions, the company recognized the growing demand for crypto banking solution and planned to tap into this thriving digital world with digital asset support.
Discuss Your Ideas
Consult an Expert
Business Requirement
The company devised a vision of crafting a one-stop banking solution that could cater to the unique needs of its diverse customer base and approached Antier. Together we come up with a revolutionary idea to develop a white label ready, API-enabled application module for digital mobile and web banking application. The agenda is to render an easy, secure, and compliant open banking platform to traditional financial institutions (dealing in fiat money) and modern next-gen financial institutions (dealing in crypto assets).
Major challenges and concerns of the client included:
No streamlined process for banking services
Integrate crypto services for expanded financial offerings
Address security concerns and prevent fraud in online transactions
Analysis & Approach
This banking app case study will take through the agile methodology and roadmap we followed to deliver exceptional services. On the receival of requirements from the client, we thoroughly analyzed the market trends and client business model to frame and work through a development lifecycle seamlessly focusing on rendering a comprehensive solution leveraging unparalleled skills and technical prowess.
Analysis & Approach
In this case study on NFT, our NFT development team embraces the agile approach, showcasing their exceptional expertise by seamlessly navigating the development lifecycle, delivering an innovative NFT marketplace with unrivaled precision and a skillset that fosters rapid iteration and continuous value creation.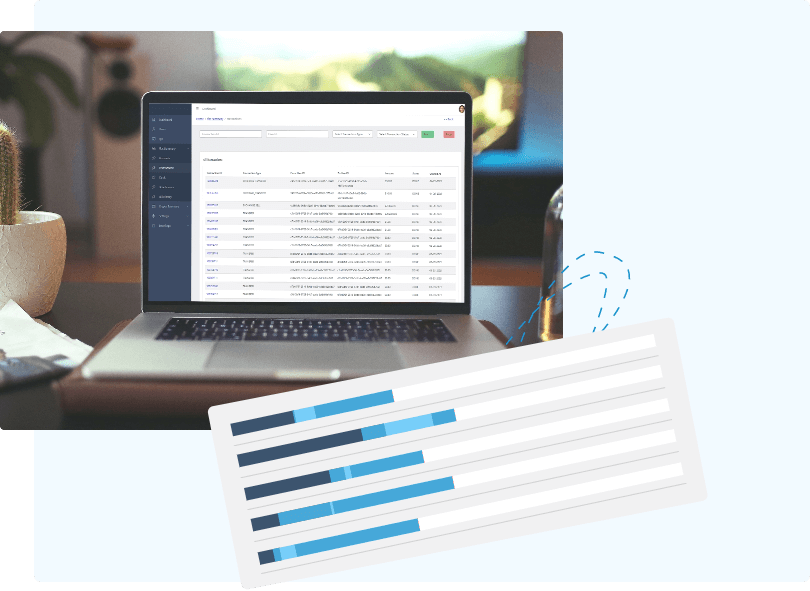 Solution
The client of this digital banking case study intends to create a solution that will bring together banking, centralized exchange, and wallet features in a single platform. Considering the requisites, we brought the proposal of this all-in-one banking solution to give the easiest and safest modes to manage banking finance and cryptocurrencies.
The users can save their bank accounts and cards, check their account balances, and make their day-to-day bill payments. Users can transfer the money via bank account, registered phone number, or by using their QR code wherein every transaction will be recorded. The app provides access to centralized exchanges for buying and selling cryptocurrencies and also compares the rates of multiple cryptocurrencies. The price listing will be automatically updated using third-party integrations. Not just this, the users can even store their funds in the wallet, and swap them with other coins.
An exclusive feature is that platform will help users to apply for loans in a few quick and easy steps based on their account performance/scorecard eligibility. Customers will enjoy the flexibility to repay their loans before tenure closure as well. The web-based admin panel is also developed where the admin will manage the content, users, KYC, transactions, and reports/statistics.
Build a Similar Feature-Packed Digital Banking Solution
A Visual Journey Through Our Trailblazing Project
50%
More Repeat Transactions
30%
Higher Transaction Value
100%
Higher Revenue Per User
40%
User Sign-Up Conversion Rates
Client Speak
Implementing the digital crypto banking solution provided by Antier was a game-changer for our business. Their digital crypto friendly banking solution not only met our specific requirements but exceeded our expectations in terms of functionality and reliability.
Online Fraud Prevention
Seon Technologies
SMS Notification Service Provider
Twilio
Customer Communication Platform
Send grid/AWS/G-suite
Digital Assets Custody Provider
Bitgo/ Primetrust
Cryptocurrency Real-Time Data Provider
CMC (coin market cap)
Customer Communication Platform
ICBS
Automation of Loan/KYC Process
Provenier
Cloud Storage Service Provider
AWS (Amazon web services)
Build a Similar Feature-Packed Digital Banking Solution
Choose Our Crypto Friendly Digital Banking Solution to Transform the Way You Bank, Save, and Invest. Approach Antier and Forget your Worries!