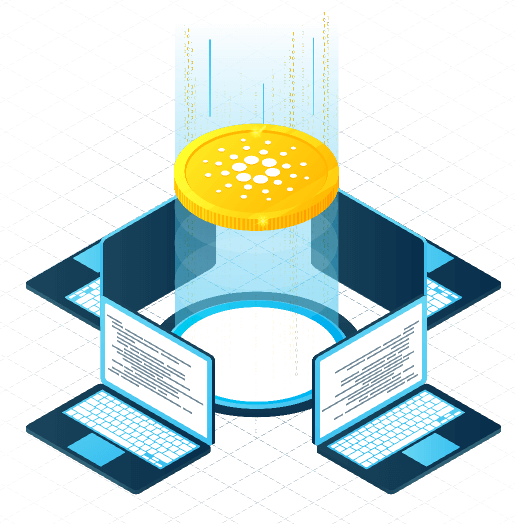 Capitalize on New Possibilities with Digital Asset Tokenization
Digital asset tokenization has opened up new possibilities in the financial sector. Blockchain technology aims to create a fair financial environment where investors, lenders, and borrowers have full control over their assets. With asset tokenization solutions, companies can utilize underutilized or illiquid assets more efficiently.
Asset-backed token development is a rapidly growing industry that has the potential to revolutionize traditional finance. Financial institutions can benefit from automated KYC and investor verification, as well as seamless asset liquidation. The process happens to be scalable and aligns with associated risk metrics.
Antier is a top-notch asset tokenization company pioneering the development of enterprise-grade dApps and leading the charge in Tokenomics. Working closely with financial corporations, our roadmap is tailored to fit the emerging DeFi economy. Our team of proficient experts possesses exceptional knowledge in asset tokenization platform development, as well as the impact of decentralization on the industry.
Leverage Our Asset Tokenization Services to the Fullest
Asset tokenization platform development can be a complicated process, since it involves the establishment of a robust infrastructure and navigating through regulatory uncertainties. The absence of advisory standards and a code of conduct for digital assets development architecture further adds to the complexity.
Antier addresses these challenges by providing strategic consulting services for asset-backed token development. We enable businesses to venture into new markets and collaborate with potential customers while prioritizing the fortification of the platform against cybercrime. Our ideation is aligned with the standards of the tokenized economy.
Over the past five years, we have built a substantial portfolio of asset-backed security tokens across tangible (patents, equity shares, etc.), fungible (gold, silver, etc.), and non-fungible (real estate, art pieces, etc.) categories. Our digital asset tokenization platform offers a seamless experience over blockchain, providing investors with automated dividends, holdings in other funds, buyback rights, and incentives.
Our Real World Asset Tokenization Offerings
Let our real world asset tokenization service unlock new revenue streams for your business.
Modules of our Asset Tokenization Ecosystem
The real world asset tokenization system developed by Antier is underpinned by the following to achieve world-class user experience.
Business Benefits of Digital Asset Tokenization
Antier as a premium tokenization platform development company provides an end-to-end ecosystem for enterprises to unlock the vast potential of the tokenomy. Our white-label asset tokenization platform is ready to deploy, allowing businesses to offer Tokenization-as-a-Service (TaaS) to their investors and asset owners. The platform benefits asset owners with immutable records and transparent transactions, while the platform owners can expand their horizons by including tokens from all industries.
Our Roadmap to Navigate your Asset Backed Tokens Creation Journey
TOKEN MODELLING
Selecting the model for representing assets from different token standards.
ASSET MODELLING
Outlining the level of trust required on the data, the business process and the scope.
REVIEW
Reviewing technology and security of the informatic code.
DEPLOYMENT
Deploying the informatic code on the DLT / blockchain.
Our Roadmap to Digital Asset Tokenization
Service for Creation of Tokens
Our asset tokenization services start with selecting the model for representing assets from different token standards
In the next step of our digital asset tokenization service, we outline the level of trust required on the data, the business process and the scope.
After asset modeling, our tokenization platform development services involve reviewing technology as well as security of the informatic code.
Finally, our asset tokenization services conclude by deploying the informatic code on the distributed ledger technology or blockchain.
Why Choose Antier for Digital Asset Tokenization Service?
Antier takes pride in being a leading asset tokenization company and by partnering with us, you can rely on a team of technical experts with real-world experience delivering end-to-end tokenization platform development services.







Frequently Asked Questions
1What are the benefits of asset tokenization?
Asset tokenization platform development comes with a wide range of benefits listed below.
● Fractional ownership
● Increased liquidity
● Global accessibility
● Reduced costs
● Enhanced transparency
● Faster settlement times
● Increased security
Get in touch with our premium asset tokenization company to know more.
2How does asset tokenization help with liquidity?
Tokenization platform development facilitates tokenization of assets, thereby ensuring liquidity by creating a secondary market for assets that were previously illiquid. Traditionally, illiquid assets like real estate, art, and private equity are difficult to sell because they are expensive and often require a large minimum investment. Tokenization changes this by breaking down the ownership of an asset into smaller, more affordable pieces (tokens). These tokens can be traded on a cryptocurrency exchange, providing investors with a liquid market for buying and selling the asset.
3What role do smart contracts play in asset tokenization?
Smart contracts in real estate tokenization platform development or for other assets help with the following.
● Ownership
● Automate the payment process
● Regulation and compliance
● Greater transparency
Schedule a call with our team to better understand our digital asset tokenization service.
4How can asset tokenization be used for fundraising?
Asset tokenization platform development can be used for fundraising in the following ways.
Initial Coin Offerings (ICOs)
Companies can issue tokens in exchange for funds to finance a new project, product or service. The tokens can represent equity in the company, access to a platform, or a specific product or service.

Security Token Offerings (STOs)
STOs allow companies to raise capital by selling securities that comply with regulatory requirements, making them more accessible to investors than traditional securities.

Tokenization of Assets
Assets such as real estate or fine art can be tokenized, allowing investors to purchase fractional ownership in the asset. This provides a new way for investors to invest in assets they may not have had access to before.

Crowdfunding
Tokenization can be used for crowdfunding campaigns, allowing companies or individuals to raise funds for a specific project or cause by offering tokens in exchange for contributions. .

Decentralized Finance (DeFi)
DeFi platforms allow users to borrow and lend funds using cryptocurrency as collateral. Tokenization can be used to create new financial products and services that are accessible to a wider range of investors.
5What types of assets can be tokenized in the crypto world?
A tokenization platform development company can tokenize the following types of assets in the crypto world.
● Real estate
● Fine art
● Commodities
● Stocks and equities
● Bonds and debt
● Intellectual property
● Collectibles
● Royalties
Let our premium real estate tokenization development company help you understand the different types of assets that can be tokenized.
6Do you offer real estate tokenization platform development?
Yes, we are a renowned real estate tokenization development company ensuring top-notch and highly functional real estate tokenization platform development that appropriately caters to all business requirements at their best.
May 25, 2023
Table of Contents: What are tokenized securities? Difference between Security Tokens and Tokenization of Securities What are the benefits of Tokenization Securities? […]
May 24, 2023
Table of Contents: Introduction Understanding Carbon Credit Tokenization Benefits of Carbon Credit Tokenization Challenges and Considerations Impact on Sustainable Development Conclusion Introduction […]
May 22, 2023
In recent years, the concept of digital asset tokenization has been gaining popularity in the world of finance and investment. With the […]
Discuss Your Requirements Today!
Please fill in the details below .