Asset Tokenization Services
over Blockchain
Building Secure and Scalable Real World
Asset Backed Crypto Tokens
Navigate Toward the Era of Asset Backed Tokenization
Asset backed tokenization is the process of converting the value of any physical asset into a digital token
that can be traded over an exchange. Using Blockchain, the transfer of ownership and storage can be performed speedily
without any dependency on a centralized finance entity.
Digital Asset Tokenization: Unlocking New Possibilities
Blockchain has an ambition – To create a democratic financial environment wherein the subscribers such as investors, lenders and borrowers hold complete authority over their assets. With asset tokenization solutions, businesses have discovered a powerful channel to put underutilized or any illiquid assets to productive use.
Besides liquidating the abandoned assets, asset backed token development is an enormous industry brimming to dominate the way traditional finance operates. Finance institutions can directly gain the benefits of automated KYC and investor verification followed by seamless liquidation of assets. The process is scalable and in complete synchronization with the risk metrics attached.
As pioneers of building enterprise-grade dApps, Antier Solutions has been spearheading the new wave of Tokenomics. Working closely with finance corporates, our roadmap is designed in proximity with another giant economy in the making known as the DeFi (Decentralized Finance). Our asset tokenization experts bring on board exceptional expertise in asset tokenization platform development and the ripple effect caused by decentralization nuances.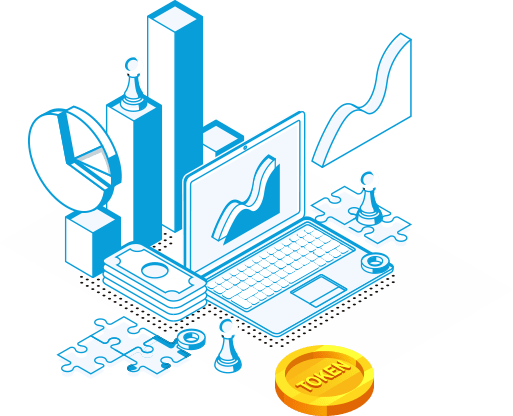 Capitalize on our Asset Backed Tokenization Service
Asset tokenization platform development can be a convoluted affair that not only involves establishing an enterprise-grade infrastructure but also produces regulatory uncertainties. What makes it more complicated is the absence of any advisory standards and code of conduct for the digital assets development architecture.
Antier addresses the complexities through strategic consulting in asset backed token development; Antier Solutions has empowered businesses in venturing into newer markets that collaborate with potential customers. With a razor-sharp focus on fortifying the platform against cybercrime, our ideation works in sync with the standards of the tokenized economy.
For over 5 years, we have built a vast portfolio of asset backed security token across tangible (patents, equity shares etc.), fungible (Gold, Silver etc.), non-fungible (Real Estate, Art pieces etc.) categories. Offering an overarching frictionless experience over Blockchain, the digital asset tokenization platform produces an intuitive experience for the investor with Automated Dividends, Holdings in another fund, Buyback rights and incentivizing.
Our Asset Tokenized Offering
Whether physical or digital, it is possible to tokenize any asset on the Antier's framework. Over the years, we have helped businesses unlock
new avenues with tokenization of financial assets and make them trade able across digital platforms. With proven consulting across
a breath of Fungible & Non-Fungible assets, we provide end-to-end token lifecycle consulting for and not limited to -
Real Estate
---
Nurture growth in your business by tokenizing real estate assets, making them accessible to investors globally and digitally.
Commodities
---
Tokenize art pieces and scale your capabilities to support your business' strategy and needs.
Documents
---
Leverage the key to tokenize venture capital funds and unlock better fundraising opportunities.
Utility Assets
---
Tokenize illiquid assets to convert them to cash without any loss in their value.
Precious Metals
---
Back your tokens by goods like collectible cars, coin and jewelry and bring more investors on board.
Security Tokens
---
Step into the future of commodity by tokenizing assets like gold, silver and renewable energy.
Enterprise Benefit: Reasons for Digital Asset Tokenization
Antier builds an end-to-end ecosystem for enterprises to unbolt enormous prospects from the rise of tokenomy. With our ready to
deploy white label asset tokenization platform, businesses can leverage the fortune to proffer Tokenization-as-a-service (TaaS)
to all their investors and asset owners. While the asset owners benefit from immutable records and transparent transactions, the platform owners
can widen their horizon by including tokens from all industries.
Out Technical Approach to Asset Backed Tokens Creation
Token Modelling

Selection of the model for representing assets from different token standards emerged

Asset Modelling

Outlining the level of trust required on the data, the business process and the scope

Review

Review of Technical and security of the informatic code

Deployment

Deployment of the informatic code on the DLT / blockchain
Why choose us for Tokenization of Real World Assets
January 23, 2023
Cryptocurrency has become a buzzword in the financial industry and has brought about a revolutionary change in the way we think about money. With the rise […]
January 23, 2023
The year 2022 has seen downsides in the crypto market and has been the most eventful year in the history of cryptoverse. While technologists are struggling […]
January 23, 2023
We are living in a crypto era. Today, White label cryptocurrency exchange development has become increasingly important as it offers a cost-effective solution for entrepreneurs who […]
Talk To Our Experts
A free consultation is available to discuss your business needs, no obligation, just a friendly chat to work out if we can help.