Central Bank Digital Currency:
The Future of Monetary System
The convergence of new technologies and the emergence of information systems have transformed the banking and financial ecosystem. Financial institutions are revolutionizing their services by embracing the profound, positive changes brought about by ingenious technologies like blockchain.
The introduction of Bitcoin and other cryptocurrencies catapulted the revolution. Over the years, the concept of digital currencies has gained significant traction and adoption, leading to the introduction of central bank digital currency.
A central bank digital currency (CBDC) is a digital version of a fiat currency that can be integrated into different monetary systems to make them capable of supporting innovation and serving the public interest. CBDCs have taken center stage when it comes to conversations between government, central banks, and private industry, and are opined to be the future of the digital financial ecosystem.
Central Bank Issued Digital Currency:
Moving from Conceptual Analysis to Design
The Bank of International Settlements (BIS) revealed that more than 70% of central banks are interested in issuing a digital central bank currency. The early pilots of central bank digital currencies have shown potential to augment the efficiency and transparency of central banks to offer capital. In addition, CBDCs enable central banks to leverage near real-time data with a monetary system to solidify their decisions.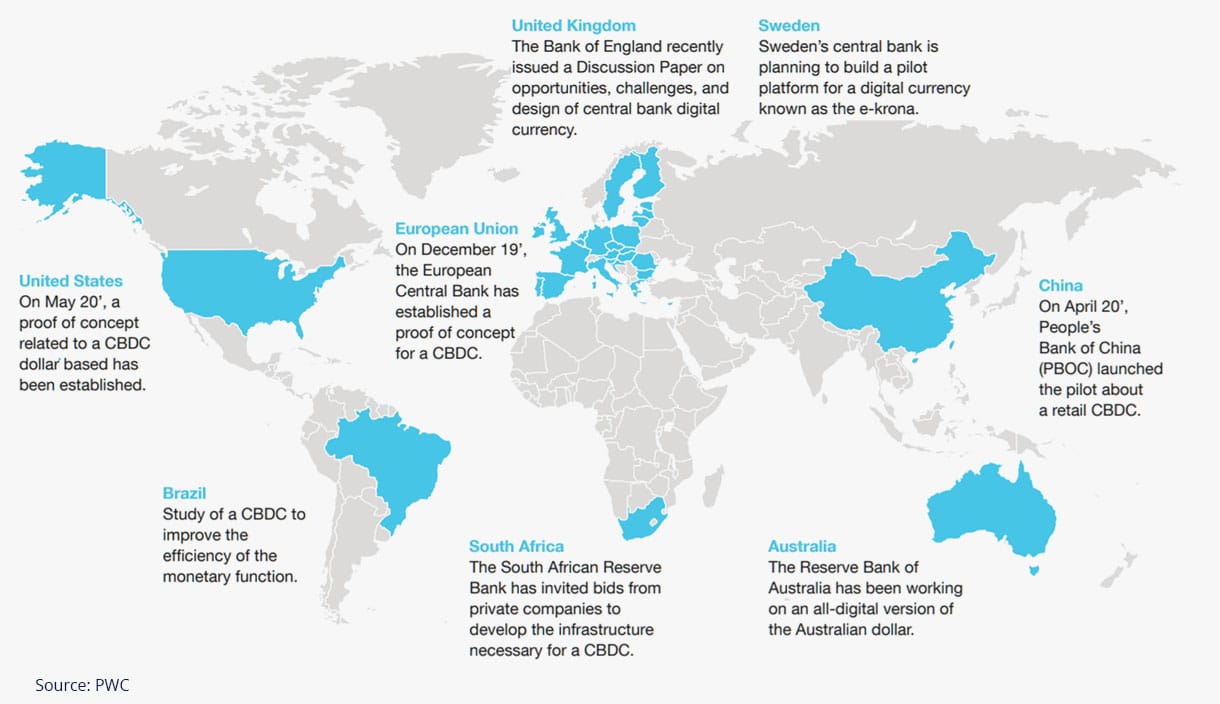 Antier's Expertise: Central bank Backed
Digital Currency Development
As more and more central banks are intrigued with the idea of CBDC and running pilot programs, the demand for central bank issued digital currency development is escalating.
At Antier Solutions, we offer world-class solutions for digital central bank currency development. Our seasoned blockchain engineers and subject matter experts devise a coherent roadmap to navigate your development journey. We start with understanding your specific requirement, followed by the application of blockchain innovation, to fulfill your unique infrastructure, challenges, and strategic vision.
Connect with our subject matter experts to share your business plan.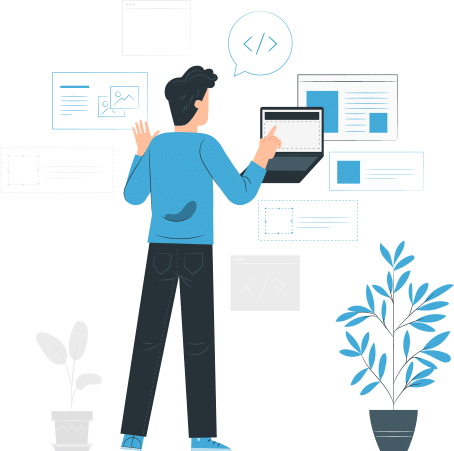 Your Roadmap to Successful CBDC Development
Step 1
Comprehend the implications, risks, and opportunities offered by CBDC
Step 2
Devise an intelligent strategy for adoption across business and technology

Step 3
Evaluate, implement, and deploy core technology infrastructure for central bank digital currency systems
Step 4
Fortify CBDC systems for security and resiliency
Why choose us for Central Bank Digital
Currency Development?
Why Choose us
By partnering with Antier, you can rely on a team of technical experts with real-world experience creating success stories.
June 7, 2023
Table of Contents: Introduction Cryptocurrency Trading Script vs. Custom Cryptocurrency Trading Software Development Cryptocurrency Trading Script 1. Pros of Cryptocurrency Trading Script […]
June 5, 2023
Table of Contents Introduction Market Overview – White Label Crypto Exchange Software Development Factors to Consider While Choosing White Label Crypto Trading […]
May 31, 2023
Table of Contents Introduction Decentralized Finance Exchange – Market Overview The Rise Of AI-Powered Decentralized Finance Exchange Business Benefits of AI-Powered Decentralized […]
Talk To Our Experts
A free consultation is available to discuss your business needs, no obligation, just a friendly chat to work out if we can help.