Blockchain
Transforming Businesses for a Better Tomorrow
The disruptive blockchain technology is transforming the way businesses operate. With decentralization at its core, blockchain is enabling better transparency, security, speed, and efficiency in processes.
Almost every industry – including finance, real estate, healthcare, entertainment, art, and more – is ripe for blockchain adoption. Start-ups, enterprises, and decision-makers are harnessing the potential of blockchain to simplify and optimize their operations while reducing the overall cost. According to International Data Corporation, worldwide spending on blockchain solutions is expected to reach $12.4 billion in 2022.
Antier Expertise
Blockchain Protocol Development
At Antier Solutions, we offer end-to-end blockchain protocol development solutions to help start-ups and enterprises navigate their journey towards blockchain. Our diligently crafted solutions, deep domain knowledge, and rich experience together expedite the journey while enabling our clients to take the lead.
If you are a start-up or a small or medium-sized enterprise looking for blockchain protocol development solutions, we can successfully cater to your needs. Whether you want to venture into the DeFi space, NFT space, or any other domain, we align our solutions with your requirements to achieve meaningful outcomes.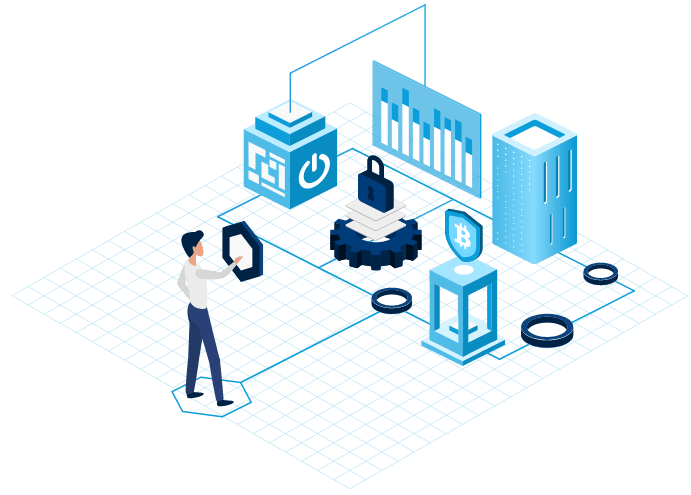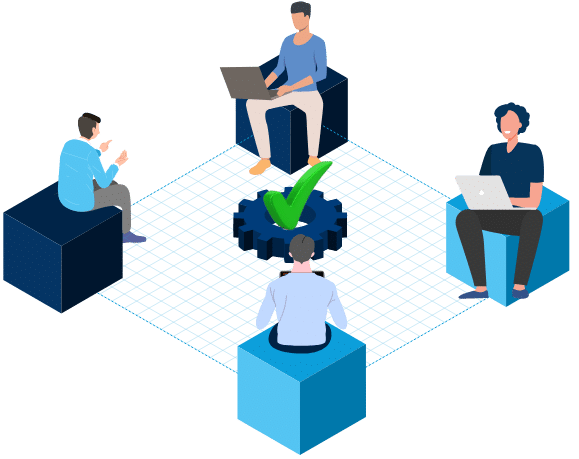 Consensus Algorithm:
Achieve Better Decision-Making
When it comes to transactions, blockchain records them on a distributed ledger. It is of paramount importance that every node maintains an identical copy of the database. Failing to do so can lead to conflicting information.
A consensus algorithm is a mechanism that allows users or machines to coordinate in a distributed setting. It helps ensure a single source of truth.
At Antier, we leverage different consensus algorithms to build high-performance blockchain products.
Connect with our subject matter experts to share your business requirements.
DeFi Protocols Development
Decentralized finance (DeFi) protocols have witnessed a staggering growth over the last two years. As of today, the total value locked in DeFi is $66.35 billion. DeFi protocols potentially address the pain points in the traditional finance industry – such as centralized control, delayed transactions, inaccessibility, and more.
At Antier, we offer mission-driven solutions for DeFi protocols development, helping start-ups and enterprises to launch their DeFi platforms and tap into the billion-dollar market.
NFT Protocol Development
Non-fungible tokens, popularly known as NFTs, are digital representations of assets that are unique, and thus, non-interchangeable in the real world. The year 2020 laid down a solid foundation for NFTs, and 2021 witnessed them gaining mainstream adoption, owing to major partnerships from sectors including digital art and sports.
Various start-ups and enterprises across industries are tapping into the NFT market to capitalize on its potential. At Antier, we offer NFT protocol development solutions to help businesses take their idea into execution.
Why choose us for Blockchain Protocol Development
By partnering with Antier, you can rely on a team of technical experts with real-world experience creating success stories.
September 28, 2023
Table of Contents: Introduction: What is Staking in Crypto? Understanding Staking Module Market Overview: Staking on Crypto Exchanges Things to Consider While […]
September 22, 2023
In the ever-evolving world of cryptocurrencies, the role of cryptocurrency exchanges is paramount. These exchanges serve as the bedrock upon which digital […]
September 19, 2023
Introduction Overview of Bybit Exchange Features of Bybit Cryptocurrency Exchange Script Business Benefits of Bybit Cryptocurrency Exchange Script Buy Cryptocurrency Exchange Script […]
Talk To Our Experts
A free consultation is available to discuss your business needs, no obligation, just a friendly chat to work out if we can help.