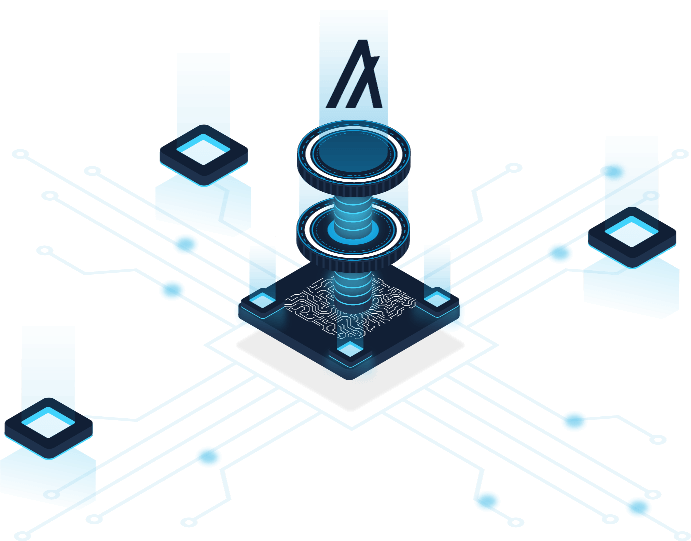 Business-Oriented Algorand Blockchain Development Services
Algorand has emerged as one of the most sustainable blockchains to enable decentralization, scalability, and institutional-grade security. Businesses are adopting Algorand to tap into a decentralized world.
At Antier, we harness the potential of Algorand blockchain to build decentralized applications (dApps) that are secure, easy to use, and powerful. Our team of blockchain experts are highly proficient in Algorand's two-tier architecture, Transaction Execution Approval Language (TEAL), atomic transfers, and Algorand Standard Assets (ASA). We leverage our deep domain knowledge and breadth of experience to develop decentralized solutions for different sectors such as Decentralized Finance (DeFi), Web3, and Non-Fungible Tokens (NFTs).
Unique Features of Algorand Blockchain
Leverage Algorand to build your decentralized applications. Connect with our subject matter experts to discuss your business use case.
Our Algorand Blockchain Development Services
Algorand Blockchain Technology Stack
Why Choose us as your Algorand
Blockchain Development Company
By partnering with Antier, you can rely on a team of technical experts with real-world experience delivering end-to-end blockchain services.








Frequently Asked Questions
1What are the advantages of developing dApps on Algorand?
Algorand offers several advantages for dApp development including high scalability, low transaction fees, fast transaction times, and secure smart contracts.
2What is the process for developing dApps on Algorand?
The process for developing dApps on Algorand includes:
Creation of a smart contract
Development of the application's front-end
Testing the application
Deployment of the application onto the Algorand blockchain
3What is Algorand Standard Assets (ASA)?
Algorand Standard Assets (ASA) is a protocol on Algorand that allows developers to create and manage their own custom tokens and assets.
4What is the Algorand Venture Capital Program?
The Algorand Venture Capital Program provides developers of decentralized applications with additional tools and resources to enhance their Algorand development experience.
5What is e-Money integration with Algorand?
e-Money integration with Algorand provides access to stablecoins based on European fiat currencies to the Algorand ecosystem.
June 8, 2023
Supply chains were simple and uncomplicated over a hundred years ago as commerce was local at that time. Though manufacturing has been […]
June 5, 2023
Nowadays, Blockchain disruption is noticeable in several industry verticals, and one area where it holds tremendous potential is vaccine manufacturing, one of […]
May 31, 2023
Besides playing a crucial role in several sectors of the economy, Blockchain also provides a way to tackle the effects of climate […]
Discuss Your Requirements Today!
Please fill in the details below .