Embrace Web3
Embrace Transformation.
Unearth the blockchain potential to overhaul enterprise & institutional processes. Antier, one of world's pioneering blockchain development companies harnesses the power of decentralization and smart contracts to build scalable, asset agnostic applications.
Our subject matter experts provide enterprise-grade blockchain app development services ensuring transparency & immutability over a distributed ledger. Ask more about our expertise in DeFi 2.0, Metaverse ecosystems, DAOs, Exchanges & wallets, crypto banks, NFTs and more.
Blockchain Brilliance
Enterprise blockchain services to build a better future.
Our Blockchain Tech Expertise
We harness the potential of varied Blockchain platforms to deliver innovative enterprise grade blockchain solutions that make a difference.
Blockchain Solutions for the Enterprise
Industries adopting the next wave of digital business.
Design Thinking Driven Process
Your roadmap to capitalize on the blockchain opportunity.
Our Case Studies
Real-world success stories revealed- Dive into our successful blockchain projects and case studies.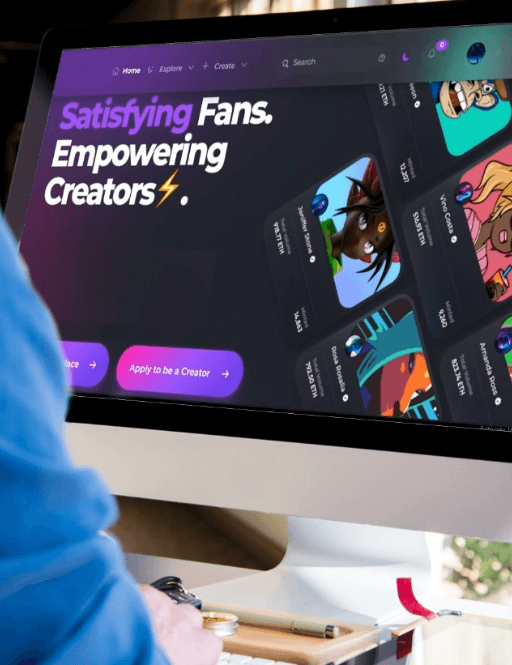 NFT Marketplace
Featuring The First, One-Of-A-Kind NFT Marketplace Powered With Social Media Integration & Chatbot Support...
Read Case Study
Digital Banking App
An All-In-One Digital Banking Solution: A Banking Case Study For Simplified Experience...
Read Case Study
Lottery & Raffles Platform
Top Performing Fair, Transparent, And Secure Lottery & Raffles Platform
Read Case Study
November 30, 2023
Cryptocurrencies have revolutionized the way we conduct transactions and store value. With the rising popularity and profitability of digital currencies, many individuals […]
November 30, 2023
According to a 2023 survey conducted by Coinbase, around 20% of the American population, equivalent to over 50 million individuals, are crypto […]