In the initial years of the crypto space, decentralized autonomous organization development was only discussed in theory and was simply an exciting trend that market leaders were eager to dive deeper into.
But with the advent of technology and the world realizing the true potential of blockchain, DAO development became the buzzword in the blink of an eye since its launch in the year 2016.
From being an imaginary concept of cryptographers, blockchain coupled with smart contracts eventually unlocked opportunities for DAO blockchain development companies and took the crypto world to the next level.
As per a recent report, there are thousands of DAOs, $10 billion held in treasuries, and 1.7 million governance token holders.

How does a DAO Work?
The DAO market growth is incredible, but how DAO works is an area that not everyone would be aware of!
Well, decentralized autonomous organization in the blockchain is solely based on the concept of smart contracts that help in setting rules from the team of community members. Smart contracts set up the foundation of DAO development solutions and are responsible for how DAOs operate. Being completely verifiable, visible, and publicly auditable, DAOs allow all members to get a complete insight into how DAO operates at every single point.
As the rules are written on the blockchain, the next move is the funding which involves identifying how to bestow governance and receive funding. This is done by token issuance where the protocol sells tokens for raising funds and further fills the DAO treasury.
The token holders are offered numerous voting rights based on their holdings value, in return for their fiat. As the funding gets accomplished, a decentralized autonomous organization in crypto is all set for its deployment.
As the code enters the production phase, no modifications can be made by any means except a consensus approaching via member voting. In simple terms, no authority has got the right to modify DAO rules unless the community of token holders proposes the changes and makes the decision for any protocol alterations.
DAO V/S Traditional Organization
Advantages of DAO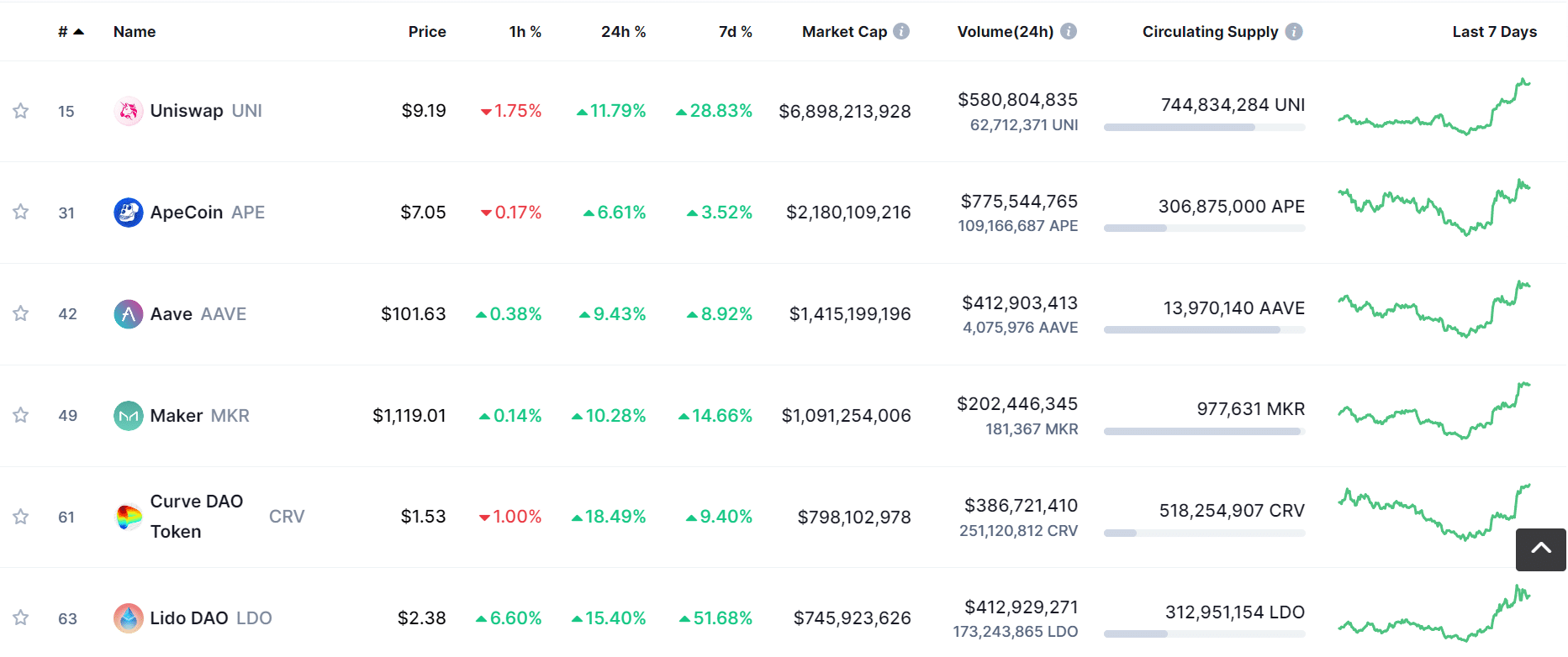 Part of the elegance of DAO is its bottom-up approach to decision-making which involves no sole authority to make decisions and involves the voting of every member across regular and critical decision-making processes.
DAO is here to combat the challenges faced by individuals in legacy corporations by ensuring complete decentralization, transparency, and next-level security. This model eliminates the bureaucratic and hierarchical hurdles and hands over the power in the user's hands. Other notable advantages of counting on a decentralized autonomous organization company would include:
No involvement of intermediaries: With DAO, there is no need for regulatory bodies, law practitioners, or any other middlemen to perform transactions. In place of this, DAOs directly carry out these plans through voting and subvert the requirements of banks.
Transparency: Unlike traditional business models that usually keep their operations internally, DAOs work upon a decentralized blockchain that is completely transparent, publicly viewable, and ensures permanently stored transactions.
Meritocracy: Since DAOs work virtually, all the users can work anytime, anywhere, and enjoy full freedom of holding DAO tokens and enjoy voting rights.
Democratization: All the members get to enjoy certain voting rights on protocol moves and changes that ensure more accountability and liberty throughout the decision-making process.
Automation: Human intervention in traditional business models always accompany errors and flaws while DAO rules are embedded codes that involve no manipulation, labor, errors, or discrimination.
Popular DAO Earning Methods
DAO market has been a minefield equipped with innovative technologies which are not only confined to making businesses decentralized but also opening doors to countless ways to earn from DAO. Whether it is watching a video, creating some artwork, or learning a new skill, DAO holds the potential of ensuring exciting ways to earn passive income from this thriving sector.
Let's explore the proven methods on how to get paid by DAO!
Contribute to Earn

Besides the regular full-time jobs, there is an option to get started with bounty programs which include users getting prizes on completion of particular assignments that might include production promotions on social media platforms, creating multimedia resources, reporting bugs, and a lot more.

Additionally, there are numerous bounty hunters that collaborate for setting up their own DAOs and emphasize assignments demanding specific knowledge like application development, software development, etc.

Play to Earn

There are numerous blockchain-based games that help users earn passive income. In this earning method, users buy NFTs and further grow, breed, and exchange them. To ensure progress, tokens are granted to the users. So, this method simply gives awards to the users who participate and achieve in the respective game. Users get rewarded with fungible tokens in return.

The area that grabs the attention of potential players is that these token rewards can be swapped for fiat currency and other crypto tokens. Therefore, users can pay their bills in real-time while playing games. Notable examples include Axie Infinity and Yield Guild Games.

Get Obligation Free Quote

Learn to Earn

Ever heard of getting paid for learning instead of paying to learn a new skill? Yes, the future is already here and people are already reaping the benefits from it. Learn to earn is a popular yet interesting DAO earning method which pays for learning where users learn new skills, earns tokens and strengthen their crypto portfolio.
Since the entire activity and actions are visible on the chain, it becomes easy and transparent to track what has been accomplished and when. One such example of this earning method is RabbitHole.

Create to Earn

This is an ideal platform for artists and creators to get paid for creating and portraying their unique work. The users get paid for creating artwork that adds value to the network while unlocking countless options to earn passive income. Thanks to the NFT technology that has portrayed innovative yet accessible to individuals for making a livelihood.

Users not only get paid for their creations, but also for playing a role in generating value. A notable example of create to earn includes SuperRare.

Participate to Earn

From initiating a discussion on social media to participating in discussions on other platforms, participating to earn methods has taken the world by storm. Any user that contributes towards DAO growth holds the right to get rewarded with participate to earn method.

To get started, all you need is to stay online actively and use particular products. A notable example of this method would include Sourcecred.
In a Nutshell
Making the best move at the right time in the ever-evolving DAO development landscape is what a modern business should consider. Unlocking the hidden potential of DAO blockchain development and reaping the benefits can help market players to gain a competitive edge in the market while ensuring a modern yet smart user experience as never before.
With such hype about DAO in the digital world, why not jump into this bandwagon before it's too late?
Partner with Antier and get real-time assistance from the subject matter experts. Let's become a part of this revolution and reach the zenith!