In recent times, the varieties of NFTs are penetrating the market and some of them have earned significant news value. Who could have imagined that pictures of bored apes might be worth $24.4 million in the new era's NFT market?
As tech evangelists and celebrities are continuously pouring digitized versions of physical assets and artworks in the form of unique NFTs, Web 3 NFT Marketplace development is gaining much traction.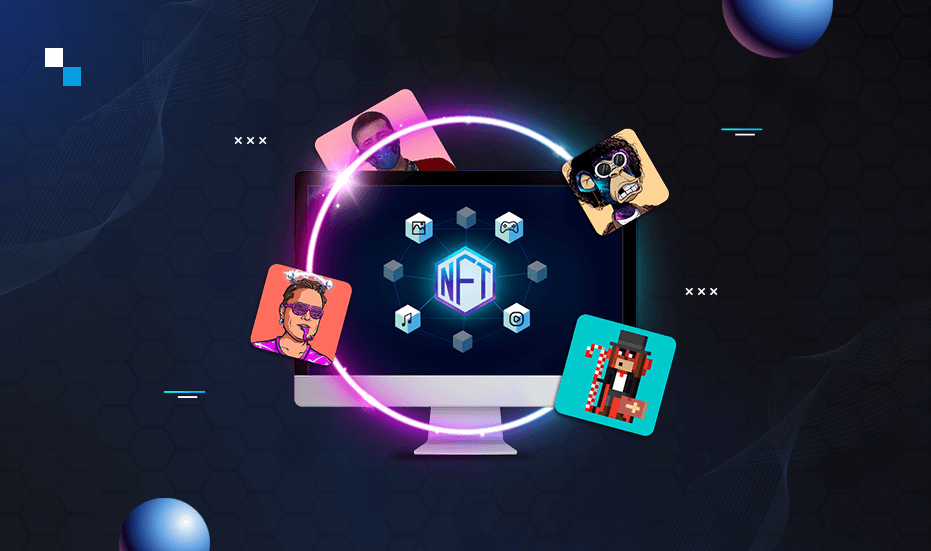 What makes NFTs so popular?
Firstly, they are based on Web 3 technology, and secondly, it enables NFT artists to have exclusive ownership of their creations. If you are looking for someone who can transform your digital artwork into high-rated NFT, then you must consult Web 3 NFT development services without making any delay. They will convert any music piece, video clipping, image, or GIF into a unique NFT that could attract audiences.
NFTs have a great fan following all around the world as they are amazing tradable collectibles and are also used as gaming assets. No wonder, they provide the ability to earn profits in many ways, and their success stories can be narrated to the next generation in the future.
Nowadays, almost everything under the sky can be converted into an NFT, and that is how rarity is set for each of them. It's the reason why people are giving so much importance to NFT Marketplace Development On Web3.
Have you heard about the following tweet of the Co-founder & CEO of Twitter, Jack Dorsey?
It's his first ever tweet, and it was sold as an NFT for $2.9 million in March 2021 to Sina Estavi. In April 2022, the price of the same NFT went up to $48 million. Isn't it much more precious than the real world's gold and diamond?
Web 3 NFT Marketplace Development- An Overview
Each NFT marketplace has some unique features and characteristics that help to gain a separate position in the global arena. They hold a particular kind of digital artwork or NFTs, and that's why they are special in their own ways. They sell uncommon NFTs to earn greater profits and earn a dominant position among the NFT marketplaces.
Web 3 NFT development services help NFT creators and artists to hold their rhythm in order to become trendy. However, as far as safety is concerned, there is no better option than using Web 3 technology for developing marketplaces for NFTs.
NFT Marketplace Development On Web3- Top Highlights
Seracle, a BaaS (Blockchain-as-a-Service) platform has made an announcement regarding the inauguration of a 3.0 NFT platform for business brands belonging to various niches, such as gaming, e-commerce, fashion, entertainment, social media, arts, sports, etc., which would allow them to customize their own NFT marketplaces. It would help the corporate entities and big brands to reach their target audience much more effectively and that too without spending extraordinarily.
At present, the immensely popular OpenSea & Rarible NFT marketplaces are exemplifying the benefits of Web 3 NFT Marketplace development. However, building a marketplace from scratch can be a tedious task and would consume a lot of time. You might also find it difficult to find well-trained technical resources that can handle everything related to the choice of the blockchain network, coding, designing UI/UX, drafting smart contracts, testing, and deployment. Therefore, it is relatively better to hire seasoned Web 3 NFT development services.
Coinbase, a crypto exchange unveiled its Web 3 NFT marketplace that went live on Beta. Here's the announcement they made through Twitter:
On the other hand, LG electronics has also introduced an NFT marketplace called LG Art Lab. It simplifies the process of trading digital artwork directly via TV. It provides a platform for all serious investors who are eager to buy or sell digital artwork. It would be the first time when an NFT could be bought or sold through the smart TV.
Architectural Components of Web 3 NFT Marketplaces
A web app that allows traders to access the NFTmarketplace and start buying/selling NFTs with ease.
A digital wallet that can hold the NFTs and is also used for making crypto payments and exchanges.
Interplanetary File System (IPFS) is a data storage system for the distributed blockchain network that lets the users avoid the power-consuming storage of digital assets on the blockchain along with their metadata.
Smart contracts help assign a unique identity to all NFTs. The Web 3 NFT development services can help to code smart contracts in an error-free manner.
Most significantly, the blockchain or distributed ledger technology is used to record all data related to NFT transactions.
Steps For Web 3 NFT Marketplace Development
Setting A Niche: Decide what kind of NFTs you want to create and sell through the marketplace. You can choose anything like gaming assets, music pieces, videos, sports memorabilia, land property, or more such things.
Selecting a Blockchain Network: It is necessary to choose a suitable blockchain network for creating a marketplace for NFTs. It's a significant part of Web 3 NFT Marketplace development. A majority of marketplaces are based on Ethereum. However, you may opt for a speedier and cost-effective blockchain.
Creating smart contracts: Web 3 NFT development services would help to create smart contracts for your marketplace, and allow you to automate sales and purchase activities without making silly mistakes in doing calculations and recording transactions.
UX/UI Designing: It's what the marketplace looks like and how easy to use is it. The more beautifully designed a marketplace is, the more users would it attract.
Adding Payment Methods: Create payment gateways for NFT buyers/sellers and pay network fees.
Applying Security Standards: The main advantage of NFT Marketplace Development On Web3 is that it ensures better safety. Therefore, implement cybersecurity mechanisms, such as asymmetric data encryption, and more such techniques.
Testing & Deployment: Testing must be done before deployment as it helps in bug finding and fixing. Deployment is the final stage, and it indicates that the marketplace is now live.
Wrap up
NFT Marketplace Development On Web3 is what everyone aspires to do, but not everyone is that capable. If you too are zealous about it, then you must not hesitate in reaching the reliable Web 3 NFT development services.
Antier, being the leading blockchain company, can handle Web3 development intricacies without any glitches. Get ready to explore the whole new world of NFTs now!