Client Background
The innovators of Fringe Finance in the UK aim to create a decentralized money market that can solve several problems of the traditional lending and borrowing ecosystem. The client had the urge to develop a solution that enabled users to unlock the dormant capital from the traditional market, giving a secure, accessible, and efficient environment for everyone.
SOLUTION
Decentralized Lending and
Borrowing Platform
Discuss Your Ideas
Consult an Expert
Business Requirement
Develop a DeFi lending and borrowing platform, Fringe Finance, that can provide lending opportunities for stablecoin holders and collateralized loans for borrowers. The solution needs to address the major issue businesses face while deploying capital locked in smaller altcoin assets into the DeFi ecosystem.
The client wanted us to create a comprehensive DeFi lending and borrowing platform that can address the following challenges-
Low capital efficiency:
Most DeFi platforms only support a few major crypto assets as collateral that leave out a huge portion of the crypto market that could be used for lending and borrowing.
Lack of cross-chain interoperability:
Most DeFi platforms are built on a single blockchain, such as Ethereum, which limits the user access & liquidity, who hold assets on other chains, such as Binance Smart Chain or Polkadot.
Lack of user-friendly interface:
Several DeFi platforms in the market have complex and un-intuitive user interfaces, which restrict the entry and adoption for less experienced users.
Analysis & Approach
Antier delivered a robust DeFi solution that can be easily scaled and customized as per the growing business requirements. We engaged in a series of discussions to sync with the customer's vision and focused on the core target areas, such as scalability, security, and interoperability with other protocols while considering regulatory requirements. Besides, we followed an agile methodology approach in order to address on-demand change requests in interaction.
Analysis & Approach
In this case study on NFT, our NFT development team embraces the agile approach, showcasing their exceptional expertise by seamlessly navigating the development lifecycle, delivering an innovative NFT marketplace with unrivaled precision and a skillset that fosters rapid iteration and continuous value creation.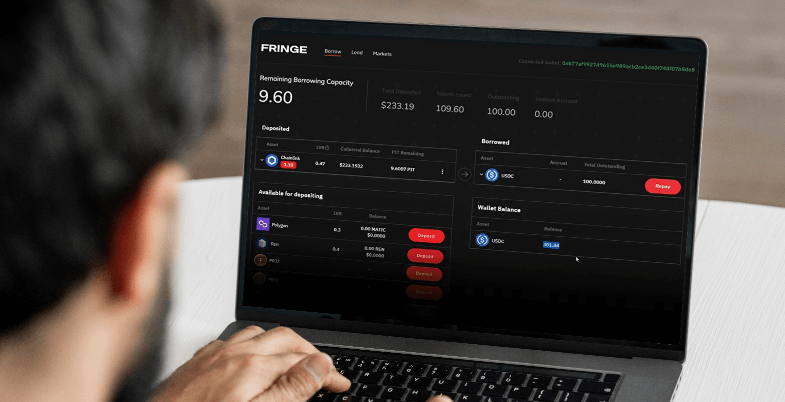 Solution
As a leading DeFi development company, we initiated the development of a decentralized lending platform without the assistance of a third party. We developed the platform that allows users to pool-in their assets in a liquidity pool used to provide loans to borrowers. Additionally, we also dedicated our efforts to integrating smart contracts to enable secure, automated, and transparent transactions between the participants.
A Visual Journey Through Our Trailblazing Project
Final Outcomes
The DeFi crypto lending platform created by the AS team garnered attention from the crypto community and industry publications.
100%
Fully Automated Processes